Weight Loss Challenge to Support PA Wounded Warriors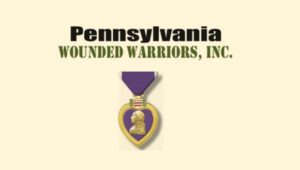 Here at Elek Plumbing, we're always looking for new and impactful ways to support charitable organizations within our community. NO-Shave November was a big hit with a spirited beard-growing competition that resulted in hundreds of Likes on Facebook and more than $700 for the organization. We also recently wrapped a service van with a cancer awareness ribbon to keep the fight against the disease top of mind on the streets. Next up, Don will be putting himself out there with a personal weight loss challenge to support PA Wounded Warriors.
With the goal of shedding 30 pounds, Don will donate $50 to the charity for every pound lost for a potential donation of $1500! To tackle the challenge, Don will be working out at Full Circle Training in Bethlehem under the guidance of Obe Roundtree, the gym's owner. Elek has been a longtime supporter of PA Wounded Warriors, which provides assistance to returning veterans and their families. We invite you to show your support for the organization and Don's noble mission – ever little bit helps, even $1 per pound. Pledge forms and donation instructions can be found at elekplumbing.com/paww/. Once Don completes his goal he hopes to pass the torch to a fellow Elek employee or even a customer! Stay tuned for updates on Don's progress and to learn who is next. For more information on Full Circle Training, visit www.myfullcircletraining.com
Request Service
We are here when you need us most. Request your next plumbing service online by submitting your information through the form below!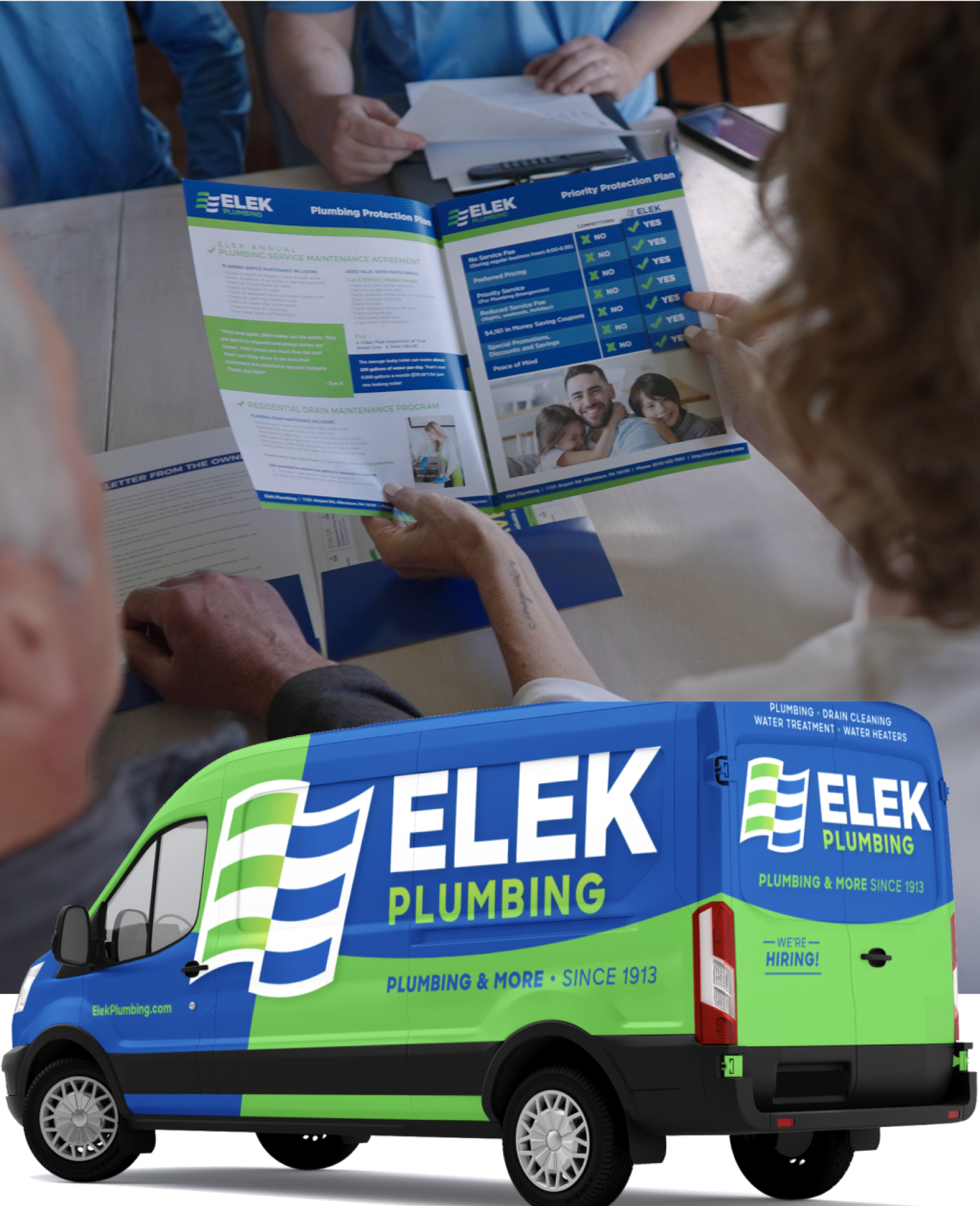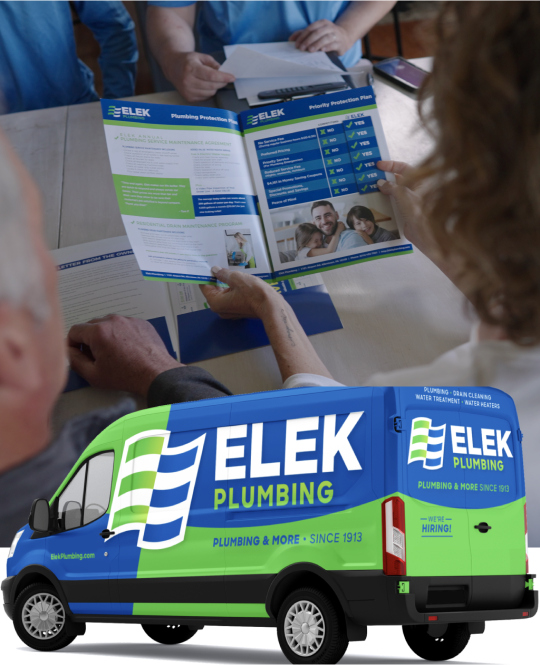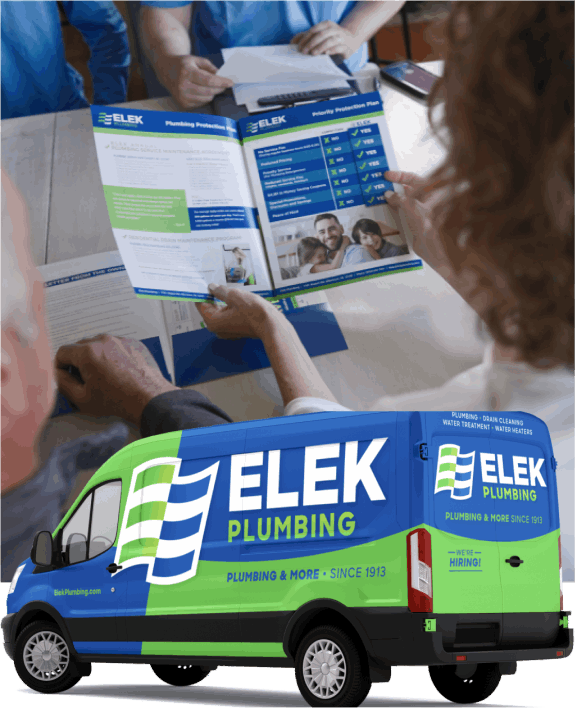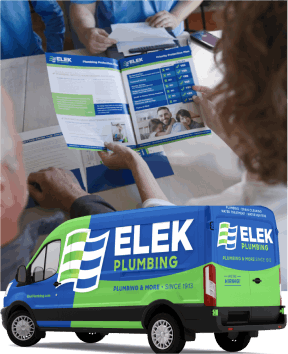 Frequently Asked Questions
Frequently Asked Questions
How long does a water heater last?
How long does a water heater last?
Water heaters last between 8 – 12 years on average when properly maintained. However, your water heater's life span depends on many factors, including the quality of the unit, its maintenance schedule, and the surrounding environment. If you're unsure whether it's time to replace your water heater, request a free estimate from our team.
Can well pumps be repaired, or do they need to be replaced?
Can well pumps be repaired, or do they need to be replaced?
In most cases, well pumps are not repairable. However, in some instances, all that's needed is a bit of maintenance or a minor electrical fix to restore full system functionality. The only way to determine whether your well pump is salvageable is by having a knowledgeable plumber inspect the system.
Is it safe to use chemical drain cleaners?
Is it safe to use chemical drain cleaners?
Drain cleaning chemicals are highly toxic. These chemicals are unsafe for your family and pets and can damage your pipes, causing them to deteriorate prematurely. When stubborn clogs impact your system, the best solution is to hire a plumbing professional to clear the blockage.