Storm Preparation in the Lehigh Valley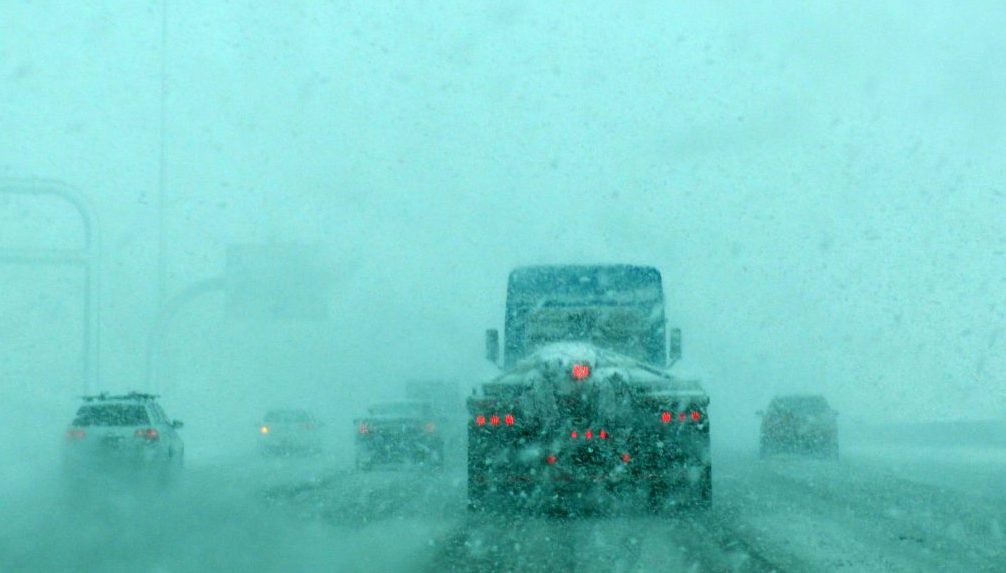 Prepping Your Home for Nor'easters & Coastal Storm Activity
Nor'easters and coastal storms can last for days, bringing heavy snow and rainfall, gusty winds, flooding, high tides and power outages. After last week's nor'easter and the potential for future storms well into the spring, now is a wise time to plan ahead. The following tips will help safeguard your family and minimize home damage from unpredictable winds and precipitation.
During the Calm Before the Storm…
Stay informed. Apps like NOAA Weather Radar for iOS and Android provide real-time weather tracking, satellite images, emergency notifications, public safety info and "feels-like" temperature updates. Other well-reviewed, customizable weather apps include Accuweather and Pennsylvania Weather Action.
Visit the FEMA Flood Map Service Center and enter your address to find out if your home or business is situated in a low-, moderate- or high-risk flood zone.
Assemble or update your emergency kits with items like bottled water, extra batteries, battery-operated radios and first aid supplies. The State of Pennsylvania offers a comprehensive emergency preparedness guide, which includes a list of emergency items for home and auto.
Develop a family emergency plan that includes meet-up locations, emergency contacts, evacuation guidelines and designated shelter options.
Consider purchasing a backup home generator for use during power outages. Partner with a licensed electrician for installation and product training, since incorrect use could expose you to dangerous carbon monoxide fumes.
Sump Pumps Prevent Basement Flooding
Did you know a sump pump could save you thousands of dollars in flood damage? Basement flooding is common during PA nor'easters and coastal storms. As water builds in the soil and threatens to invade your home, a sump pump collects water in a pit and funnels it away from your foundation. This minimizes the chance of water entry, foundation damage, rotted wood or mold growth. A high-performance sump pump is an investment in the value of your Allentown, Bethlehem or Easton home—and it's a vital way to protect belongings, flooring and furnishings.
Elek Plumbing repairs and services all types of sump pumps, and recommends and installs Liberty water-powered backup pumps and battery-backup emergency sump pumps. Known for their high-quality products and replacement pump parts, Liberty is a family- and employee-owned company that recently celebrated its 50th anniversary.
Sump Pump Benefits & Features
Spring's arrival means continued snowfall, snowmelt and heavy rainstorms. Sump pumps run on electricity, but battery- and water-powered backups assure that your pump will continue to perform long after the power goes down. Sump pumps should be routinely checked for blockages and tested before major storms arrive. If you are unsure of how to inspect your pump, contact a reputable plumbing professional.
Most sump pumps last around 10 years. If your pedestal or submersible sump pump has reached the end of its useful life, ask the Elek SuperSTARS about cost-effective replacement options before you're facing a costly basement flood.
To learn more about sump pump installation or to request a repair or inspection of your sump pump, call now: 610-432-7001. For your convenience, you can also connect with us online. For nor'easter damage or plumbing emergencies, reach an Elek Plumbing dispatcher 24 hours a day: 610-432-7001.
Request Service
We are here when you need us most. Request your next plumbing service online by submitting your information through the form below!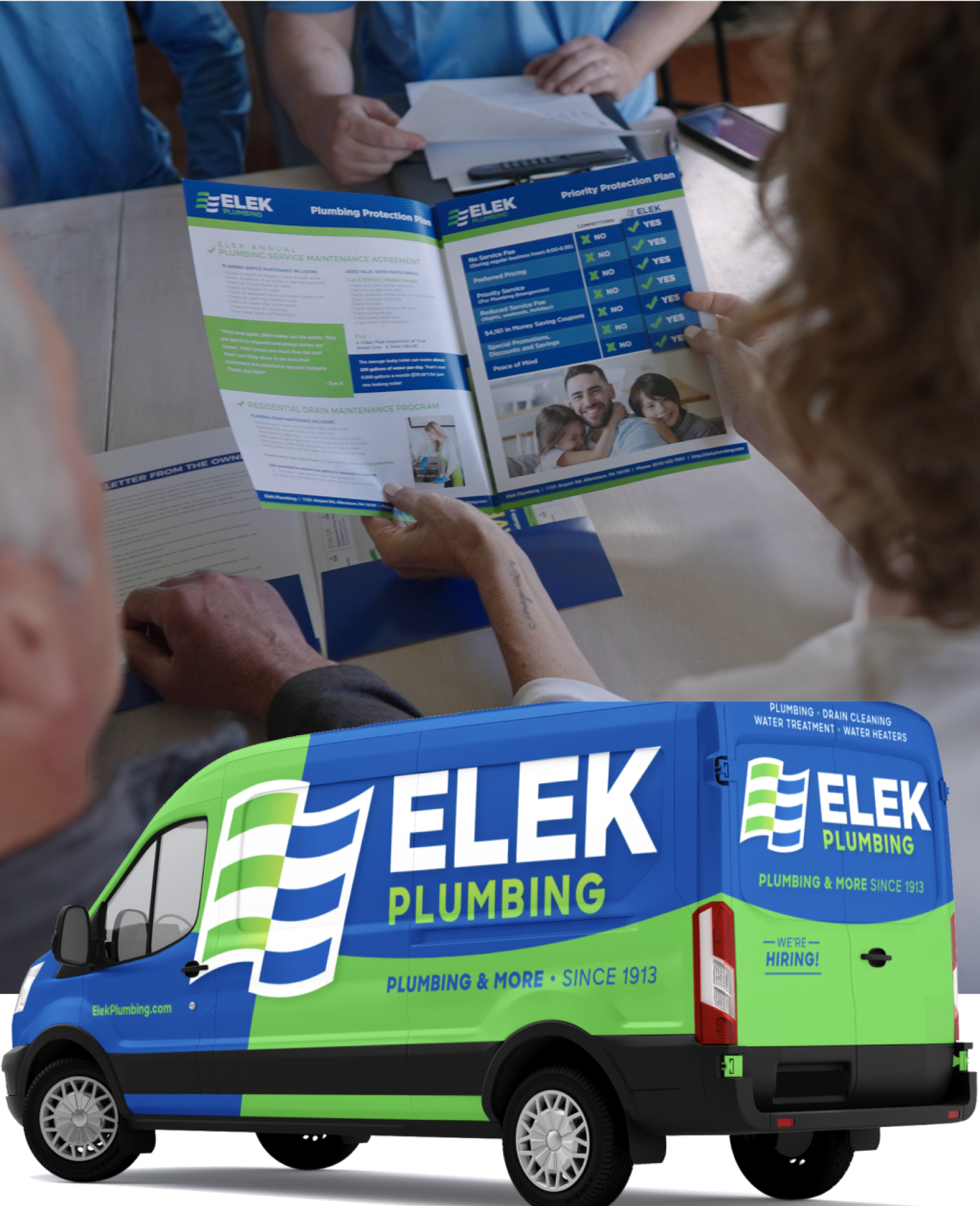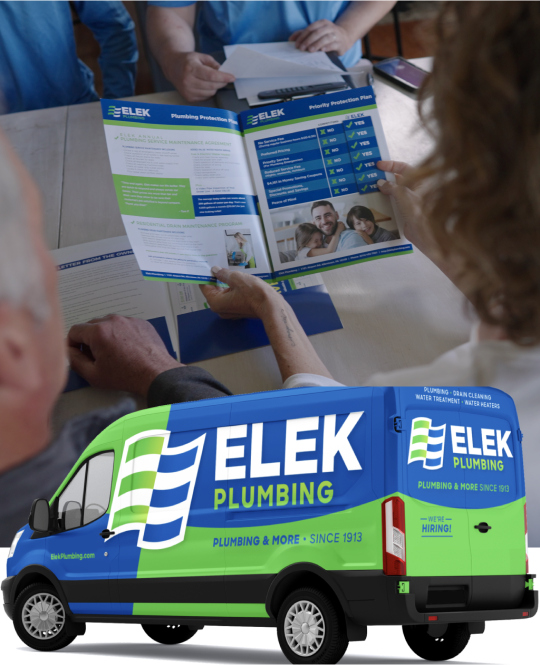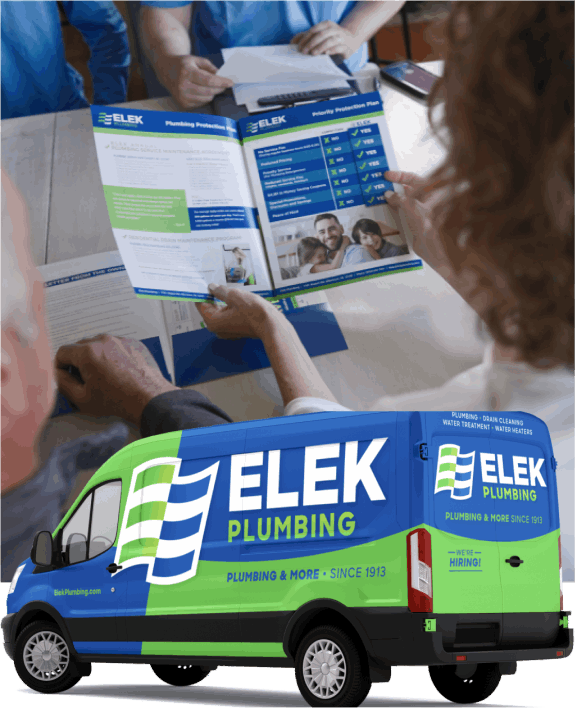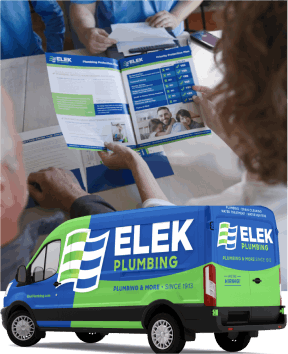 Frequently Asked Questions
Frequently Asked Questions
How long does a water heater last?
How long does a water heater last?
Water heaters last between 8 – 12 years on average when properly maintained. However, your water heater's life span depends on many factors, including the quality of the unit, its maintenance schedule, and the surrounding environment. If you're unsure whether it's time to replace your water heater, request a free estimate from our team.
Can well pumps be repaired, or do they need to be replaced?
Can well pumps be repaired, or do they need to be replaced?
In most cases, well pumps are not repairable. However, in some instances, all that's needed is a bit of maintenance or a minor electrical fix to restore full system functionality. The only way to determine whether your well pump is salvageable is by having a knowledgeable plumber inspect the system.
Is it safe to use chemical drain cleaners?
Is it safe to use chemical drain cleaners?
Drain cleaning chemicals are highly toxic. These chemicals are unsafe for your family and pets and can damage your pipes, causing them to deteriorate prematurely. When stubborn clogs impact your system, the best solution is to hire a plumbing professional to clear the blockage.