Meet the owner

Don Harris here. I'm a Master Plumber and the owner of Elek Plumbing. During the last couple of years, we saw so many of our friends and clients struggle. As a small business, we faced many challenges, as well. But instead of holding us back, I'm proud to say our team took this opportunity to really shine and adapt to every change that came our way.
We became hyper-focused on our mission to help our clients protect their health and their homes as we move into a post-COVID world. We shifted away from commercial contracts to focus on our first, second, third and even fourth generation residential clients.
The Same Awesome Service with A Fresh New Look!
We thought it was also a great time to change our logo and colors to create a friendlier, more inviting brand. We are super excited and think you'll be thrilled with our new look, our amazing services and the satisfying feeling you get from every interaction with our team!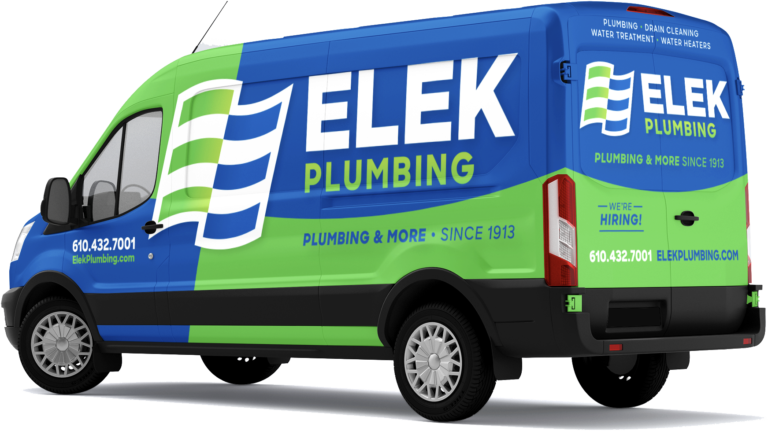 Protecting Your Two Greatest Assets: Your Health and Your Home
In addition to our time-trusted plumbing repairs—not to mention our water heaters, tankless water heaters, drain cleaning, sewer repairs, trenchless technology for water and sewer line replacements, well pumps, tub and shower replacements—we are adding new and exciting services to protect your home and your health.
From the air you breathe to the water you drink to maintaining and prolonging the life of your roof and your home's exterior, we can help! We now provide water conditioning and treatment, so you know your family is drinking clean, clear water every single day. We've added Indoor Air Quality (IAQ) services such as duct cleaning and UV air purification to kill bacteria, viruses, and germs right in the air ducts, so your family is breathing the cleanest air possible. We also provide soft-wash treatments to your home's exterior, so roof and siding surfaces are free of mildew, algae, lichen, moss, road grime and other contaminants that may be eating away at the exterior structure.
As a homeowner and family man myself, I know that when times get tough, it's my health, my family and my home that I need to protect. I'm so proud of each member of our team for rising above the call of duty to ensure the success of our business and the safety and comfort of our clients.
We are so excited to share this with you!
Be sure to check out our newest flyers that showcase our services and their benefits. Plus, we have included discount coupons so you get fantastic pricing, too!
If you have any questions about our services, please don't hesitate to call our office. We are happy to assist. We look forward to scheduling your estimate and getting you on the schedule today!
Don Harris
Owner, Elek Plumbing
Request Service
We are here when you need us most. Request your next plumbing service online by submitting your information through the form below!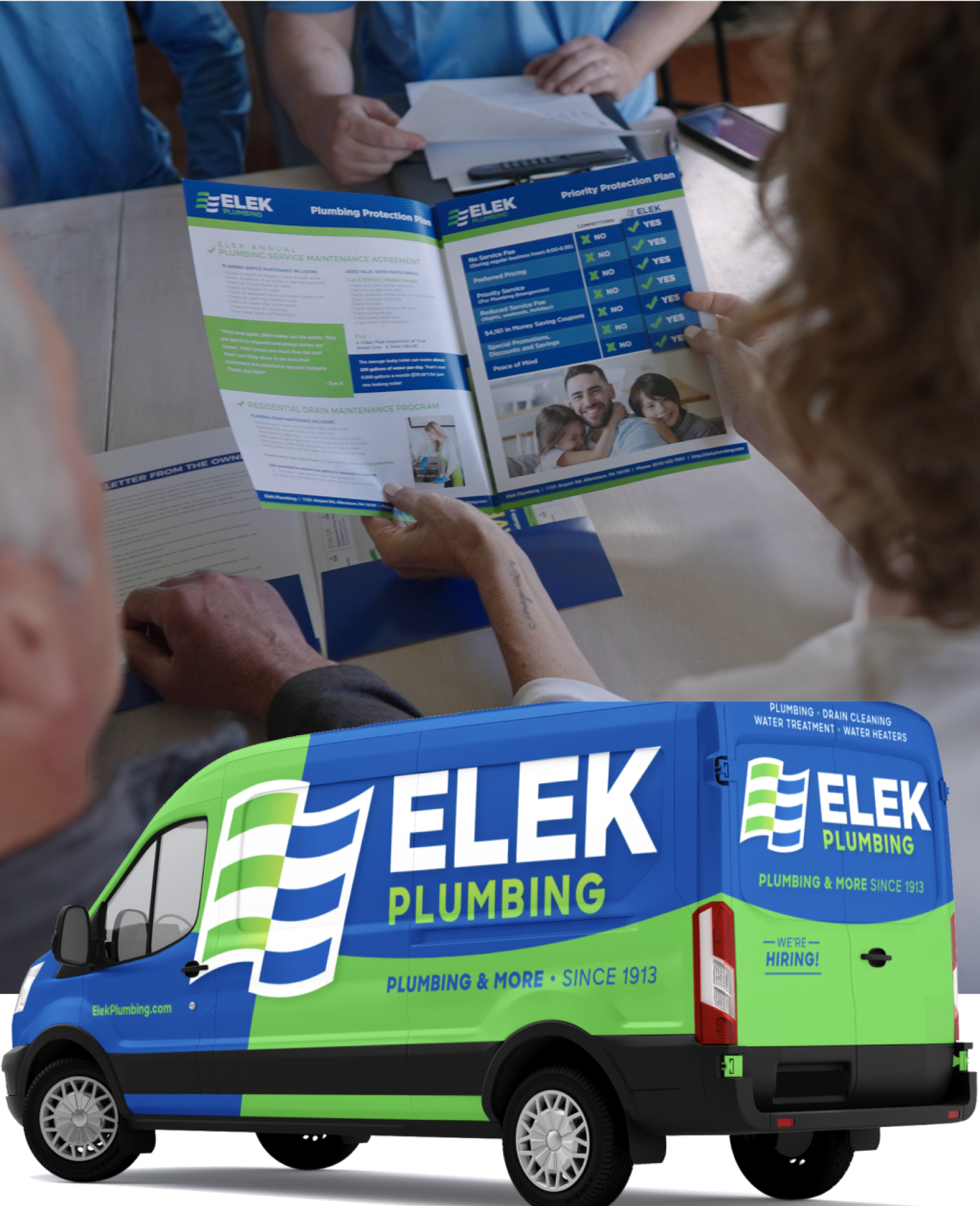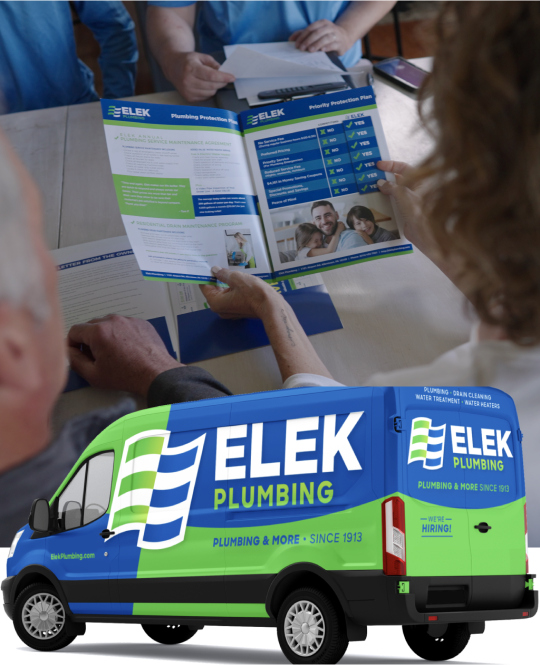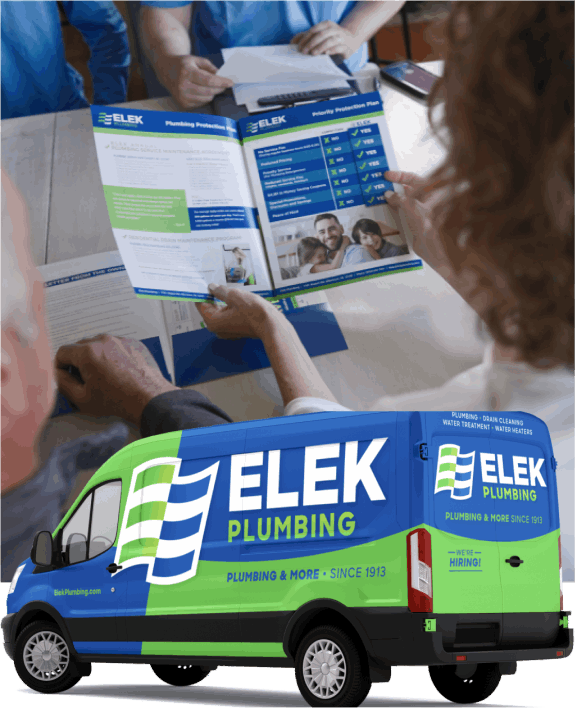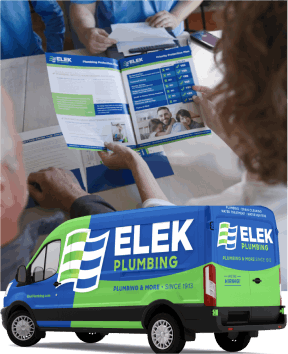 Frequently Asked Questions
Frequently Asked Questions
How long does a water heater last?
How long does a water heater last?
Water heaters last between 8 – 12 years on average when properly maintained. However, your water heater's life span depends on many factors, including the quality of the unit, its maintenance schedule, and the surrounding environment. If you're unsure whether it's time to replace your water heater, request a free estimate from our team.
Can well pumps be repaired, or do they need to be replaced?
Can well pumps be repaired, or do they need to be replaced?
In most cases, well pumps are not repairable. However, in some instances, all that's needed is a bit of maintenance or a minor electrical fix to restore full system functionality. The only way to determine whether your well pump is salvageable is by having a knowledgeable plumber inspect the system.
Is it safe to use chemical drain cleaners?
Is it safe to use chemical drain cleaners?
Drain cleaning chemicals are highly toxic. These chemicals are unsafe for your family and pets and can damage your pipes, causing them to deteriorate prematurely. When stubborn clogs impact your system, the best solution is to hire a plumbing professional to clear the blockage.