Get the Facts About Hydro-Jet Plumbing Services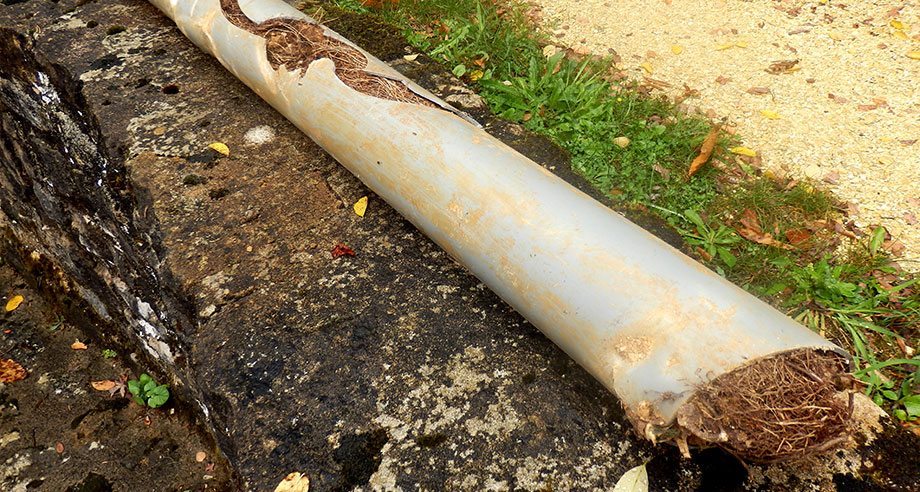 If slow drains or constant drain clogs plague your home or business, your Lehigh Valley plumber may recommend hydro-jetting services. Designed for commercial and industrial businesses prone to grease-related sewage backups, hydro-jetting is also useful for stubborn residential plumbing problems.
As the name implies, hydro-jetting involves spraying high-powered streams of water through affected pipes to flush clogged or slow draining plumbing lines. Prior to completing your hydro-jetting service, an Elek SuperSTAR may perform a visual examination of problem pipes using a pipe inspection camera. The visual inspection not only pinpoints the source of the problem but also makes our team aware of your pipe configuration. A second camera inspection may be performed after hydro-jetting to assure that pipe clearing was successful.
Hydro-Jet Services for Business
As a restaurant, hotel or apartment owner, you understand that plumbing problems aren't just a headache; they're bad for business. Commercial plumbing systems handle large amounts of waste, and food service businesses are at continual risk for grease clogs. Hydro-jetting is particularly effective for grease and soap buildup, and may even save you dozens of smaller plumbing service calls.
Unfortunately, augers and drain snakes are not capable of providing advanced pipe cleaning, but hydro-jet machines are built to handle major blockages by cutting through layers of stubborn sludge. In most cases, hydro-jet drain cleaners also remove shrub and tree roots from sewer systems.
Features & Benefits of Elek Hydro-Jetting
Advantages of our Allentown, Easton and Bethlehem hydro-jetting services for home and business include:
Safe, high-performance results. hydro-jetting is more efficient and accurate than other drain repair methods. A blast of water is sent through the drain and sewer pipes to loosen sludge and mineral buildup while removing roots, rocks and obstructing debris. There is generally no digging required, and hydro-jetting is safe for pipes.
Sized to your system. Elek offers several hydro-jet sizes and selects the one that's most effective for your plumbing system.
Eco-friendly. Chemicals and solvents can be harmful to eyes and skin and may break down your pipes over time. There are no caustic chemicals needed for hydro-jetting. All that is required is water and a special nozzle.
Long-term results. If the same plumbing problem keeps cropping up at your home or business, you need a more comprehensive solution. Snakes and augers may temporarily clean a stubborn clog, but a hydro-jet completely cleans the line and prevents chances of a relapse.
Preventative maintenance. hydro-jetting is also a good way to avoid future plumbing problems before clogs occur. Consider being proactive and requesting hydro-jet service when you move into a new commercial or residential building.
Home Hydro-Jetting
Hydro-jetting is perfect for big or small jobs. When your home's kitchen, bathroom or laundry room drain is poorly maintained and clogs go from bad to worse, Elek's team of SuperSTARS deploy our trailer-mounted, 4,000-PSI jetter. Though the cost of hydro-jet services is higher than conventional drain repair methods, the procedure saves you money in the long run since it minimizes the reoccurrence of plumbing problems.
Schedule Hydro-Jet Services in Allentown
Proud to serve the entire Lehigh Valley, our licensed and insured technicians work to resolve your business or home plumbing problem quickly and with the care your property deserves. Elek is available 24/7/365—when you need us most—and our SuperSTARS guide you through drain repair options that suit your needs and budget. Clear your drain now: call 610-432-7001 or reach our SuperSTARS online to request hydro-jetting and other plumbing services.
Request Service
We are here when you need us most. Request your next plumbing service online by submitting your information through the form below!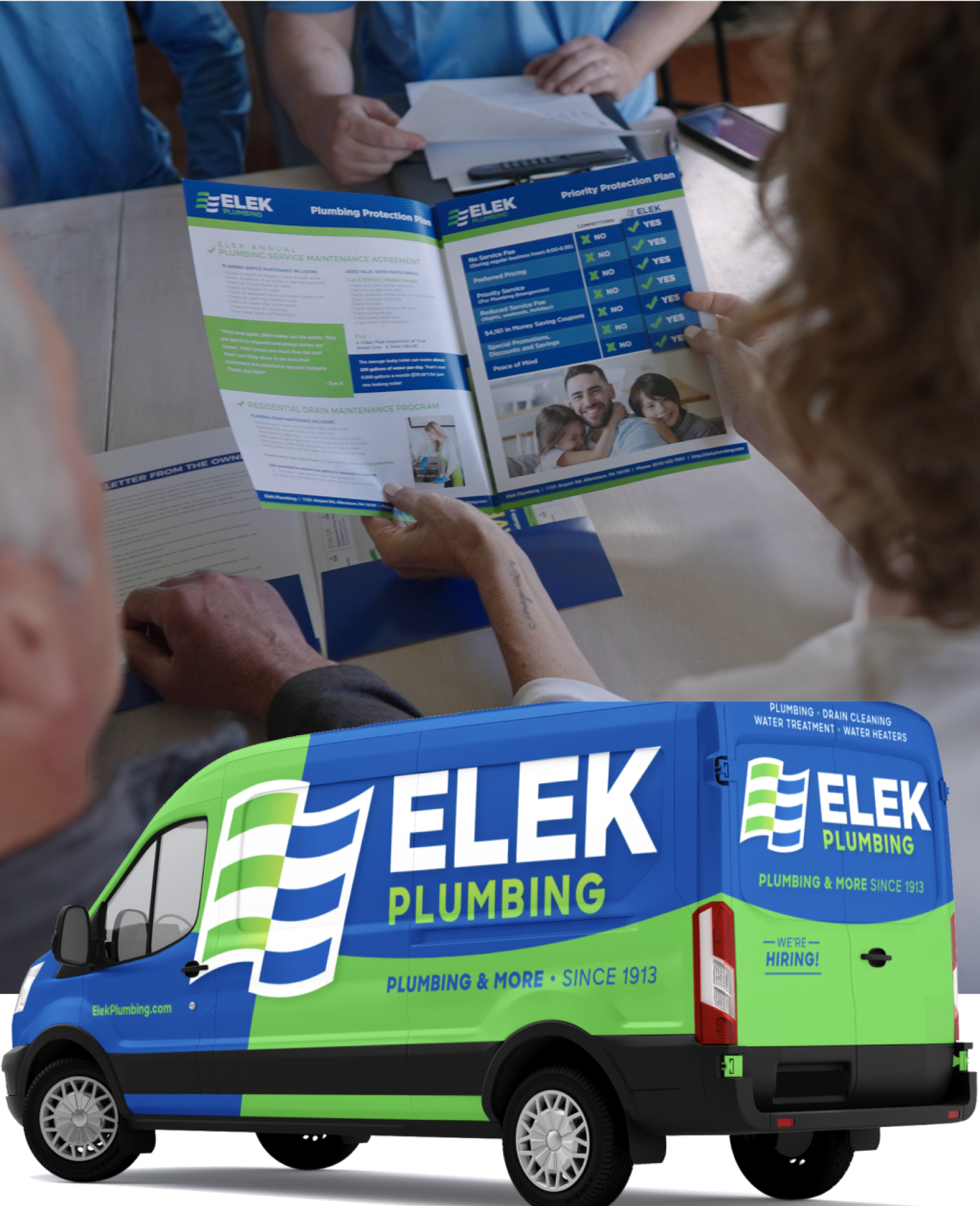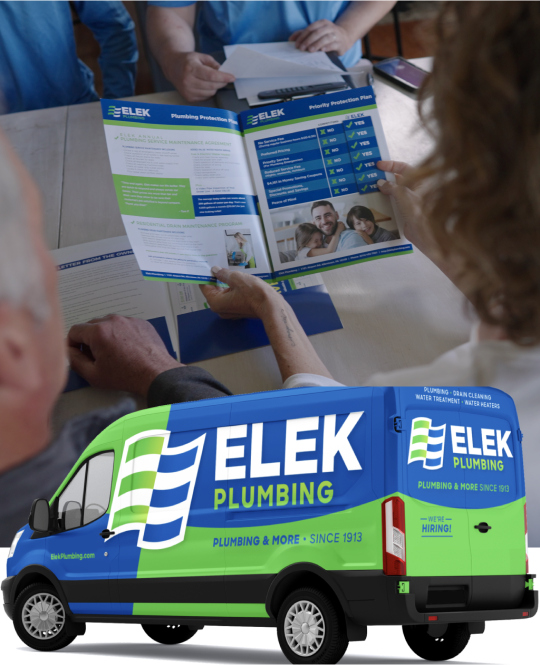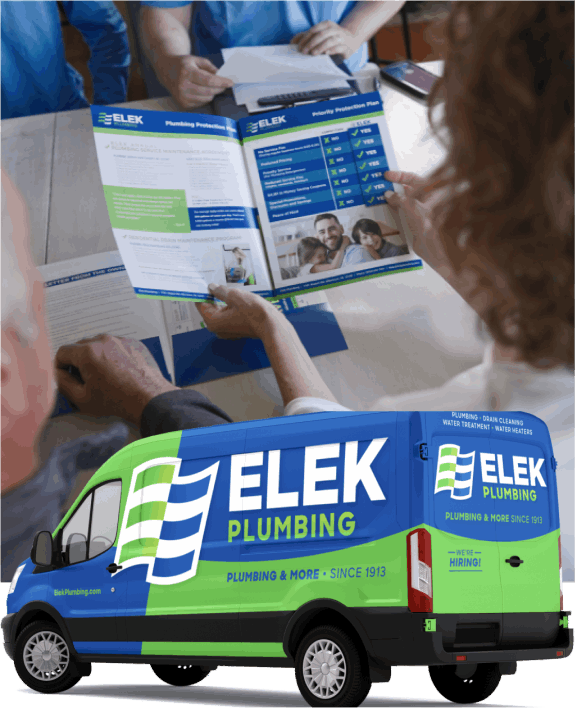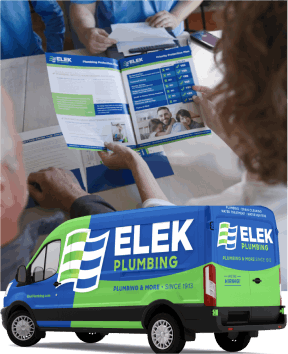 Frequently Asked Questions
Frequently Asked Questions
How long does a water heater last?
How long does a water heater last?
Water heaters last between 8 – 12 years on average when properly maintained. However, your water heater's life span depends on many factors, including the quality of the unit, its maintenance schedule, and the surrounding environment. If you're unsure whether it's time to replace your water heater, request a free estimate from our team.
Can well pumps be repaired, or do they need to be replaced?
Can well pumps be repaired, or do they need to be replaced?
In most cases, well pumps are not repairable. However, in some instances, all that's needed is a bit of maintenance or a minor electrical fix to restore full system functionality. The only way to determine whether your well pump is salvageable is by having a knowledgeable plumber inspect the system.
Is it safe to use chemical drain cleaners?
Is it safe to use chemical drain cleaners?
Drain cleaning chemicals are highly toxic. These chemicals are unsafe for your family and pets and can damage your pipes, causing them to deteriorate prematurely. When stubborn clogs impact your system, the best solution is to hire a plumbing professional to clear the blockage.