Plumbing Myths: Garbage Disposals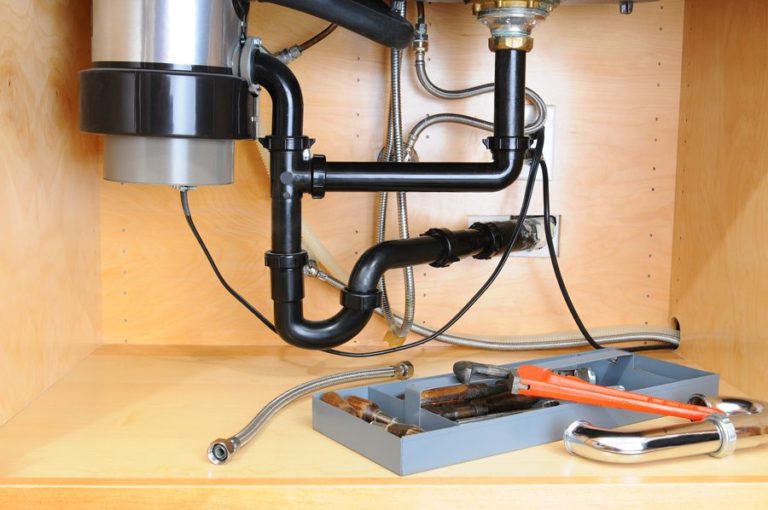 Disposal Troubles: Separating Fact From Fiction
Since their introduction, garbage disposals have been an essential part of the modern kitchen. Today, over half of American homes depend on the convenience disposals bring to mealtime preparation and cleanup. Disposals offer a simple way to eliminate food waste and the odors associated with it, but when something goes wrong they can leave you with a smelly, drain-clogging mess.
An obstructed drain, frozen disposal mechanism or foul odor from insufficient food breakdown may result from user error instead of mechanical failure. Rather than attempting a DIY fix, seek professional plumbing help for an Allentown garbage disposal malfunction.
Avoid operator error and subsequent garbage disposal problems by steering clear of these common garbage disposal myths:
Garbage Disposal Myths & the Real Truth
Myth #1: Ice Cubes Will Sharpen Blades
The Truth: Contrary to popular belief, disposals don't have blades like a blender. Instead, they have blunt impellers that move food into an internal shredder ring. This ring breaks food down into small "grated" pieces that flow smoothly through your plumbing. Putting ice cubes down your disposal will not sharpen blades, nor improve its operation.
Myth #2: Use Hot Water to Dissolve Clogs
The Truth: Hot water helps food-based fats travel farther into a drain, where they cool and cause blockages. Boiling water may also cause the mechanical parts of your disposal to overheat. Garbage disposal manufacturers recommend using cold water and running it steadily before, during and after operation of the disposal.
Myth #3: Disposals Can Handle Any Food Waste
Garbage disposals are useful for many different types of food waste, but there are a few things you should avoid. Do not put the following into your disposal, as it may damage the device or block the drain.
Hard waste like large bones, eggshells & corncobs
Pasty foods like rice & noodles
Fibrous foods like celery & corn husks
Dense foods like potato peels & citrus peels
3 Simple Rules to Keep Your Disposal Performing Like a Pro
Follow these common-sense rules to keep Allentown, Bethlehem and Easton garbage disposal problems to a minimum:
Dispose of small quantities; never attempt to dispose of a sink full of waste.
Run cold water before, during and after using the disposal.
Make sure grinding is complete before turning off the appliance.
If you're plagued by a clogged drain or broken garbage disposal, call the Elek SuperSTARS at 610-432-7001. Celebrating 105 years of award-winning service, we deliver 24/7 emergency plumbing service to our neighbors in the Lehigh Valley. Count on our team for a prompt response, value-driven pricing and a century-old legacy of service that speaks for itself. We'll have your kitchen up-and-running in no time!
Request Service
We are here when you need us most. Request your next plumbing service online by submitting your information through the form below!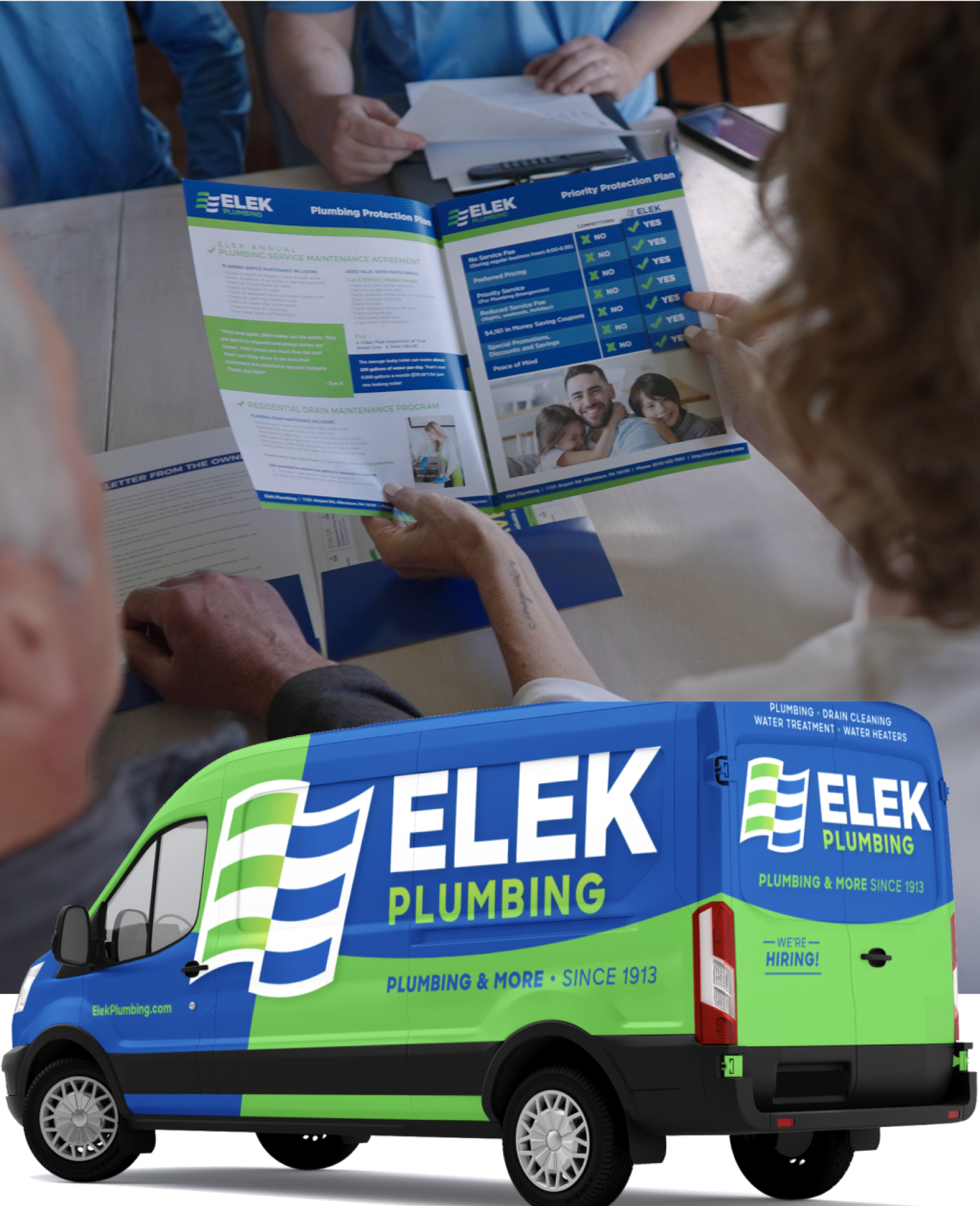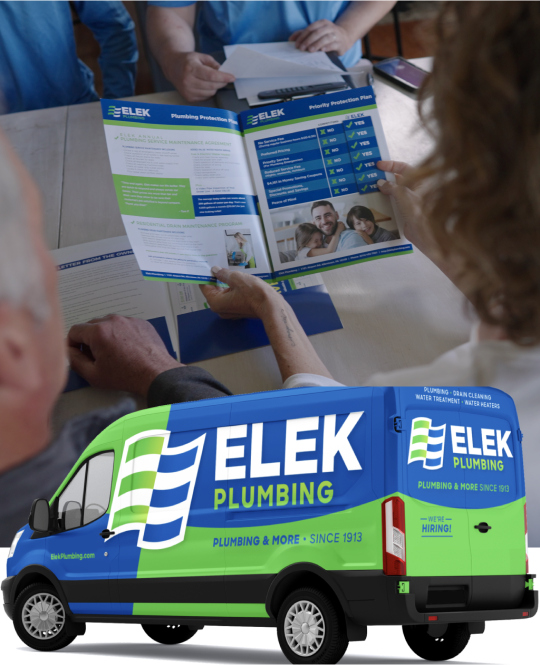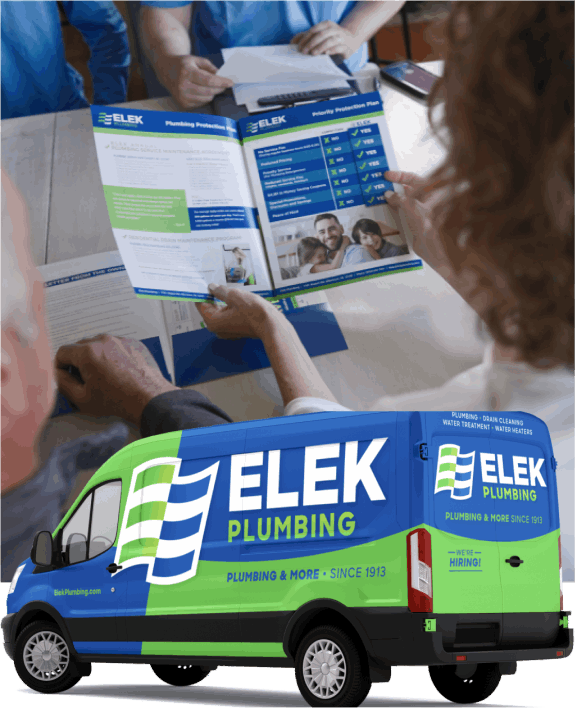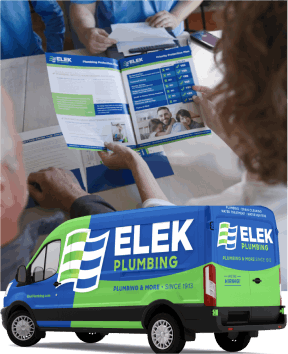 Frequently Asked Questions
Frequently Asked Questions
How long does a water heater last?
How long does a water heater last?
Water heaters last between 8 – 12 years on average when properly maintained. However, your water heater's life span depends on many factors, including the quality of the unit, its maintenance schedule, and the surrounding environment. If you're unsure whether it's time to replace your water heater, request a free estimate from our team.
Can well pumps be repaired, or do they need to be replaced?
Can well pumps be repaired, or do they need to be replaced?
In most cases, well pumps are not repairable. However, in some instances, all that's needed is a bit of maintenance or a minor electrical fix to restore full system functionality. The only way to determine whether your well pump is salvageable is by having a knowledgeable plumber inspect the system.
Is it safe to use chemical drain cleaners?
Is it safe to use chemical drain cleaners?
Drain cleaning chemicals are highly toxic. These chemicals are unsafe for your family and pets and can damage your pipes, causing them to deteriorate prematurely. When stubborn clogs impact your system, the best solution is to hire a plumbing professional to clear the blockage.