Elek Loves the Lehigh Valley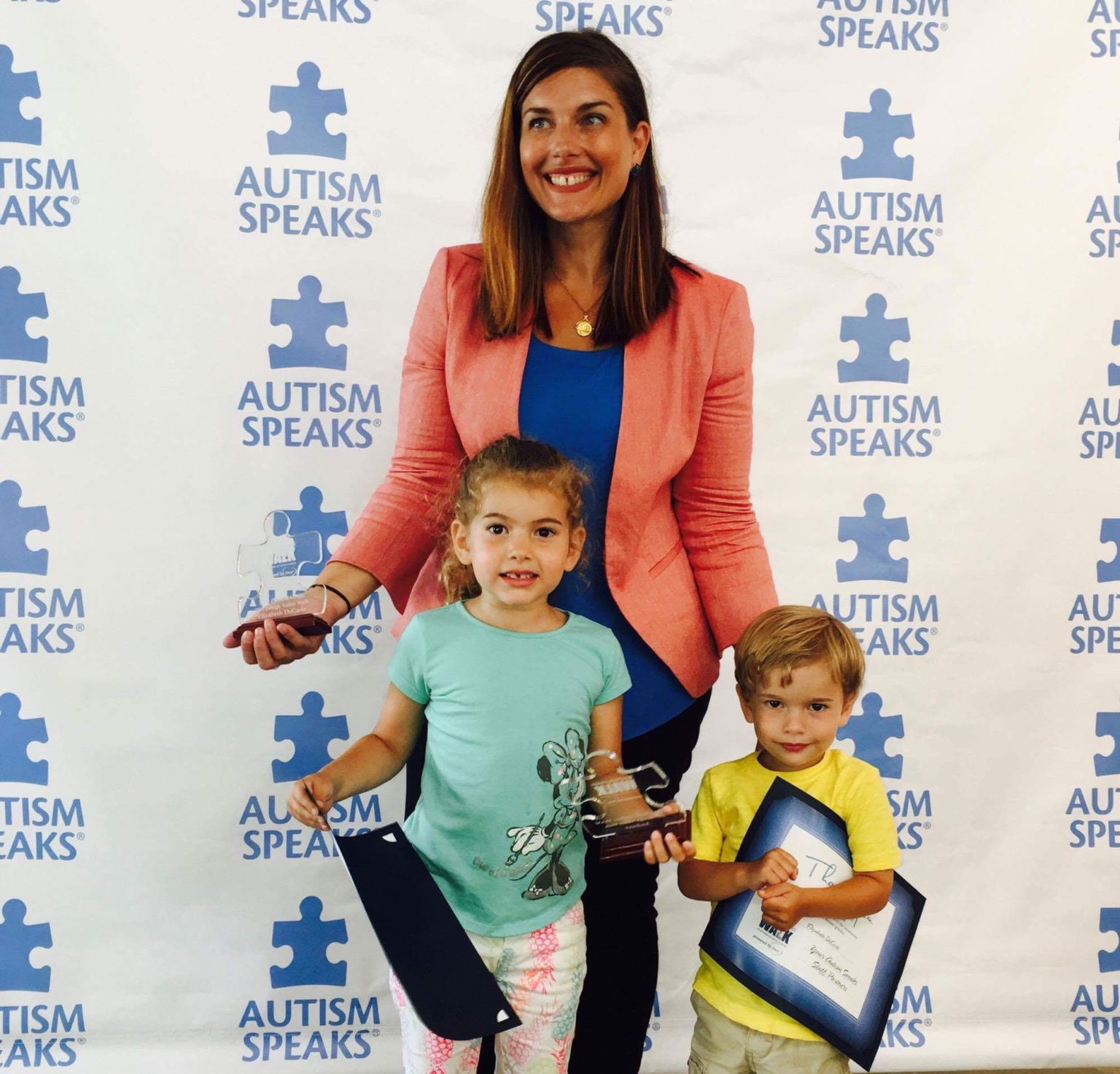 Giving Back Makes Summer Great
Elek Plumbing is a proud partner of Audrey's Angels, an Autism Speaks Walk team that was in this year's top charity earners. Founded by customer Elizabeth DeCarlo, Audrey's Angels walks in honor of DeCarlo's autistic daughter. Since it's inception in 2005, Autism Speaks has funded global biomedical autism research, raised public awareness about the challenges of those living with an autism spectrum disorder, and brought hope to families dealing with its hardships.
"These initiatives are only possible because of thoughtful contributions from people like you," said Elizabeth DeCarlo in her kind thanks to the Elek team. "The outpouring of support to our family and Audrey has been overwhelming."
Elek would like to thank our customers and employees for making Audrey's Angel a top-five team at this year's walk! Audrey was excited to receive an award, and the event has become one of Elek's favorite annual traditions. To join a future walk, volunteer or donate securely online: secure.autismspeaks.org/ways-give.
Birthday Balloons & Photo Ops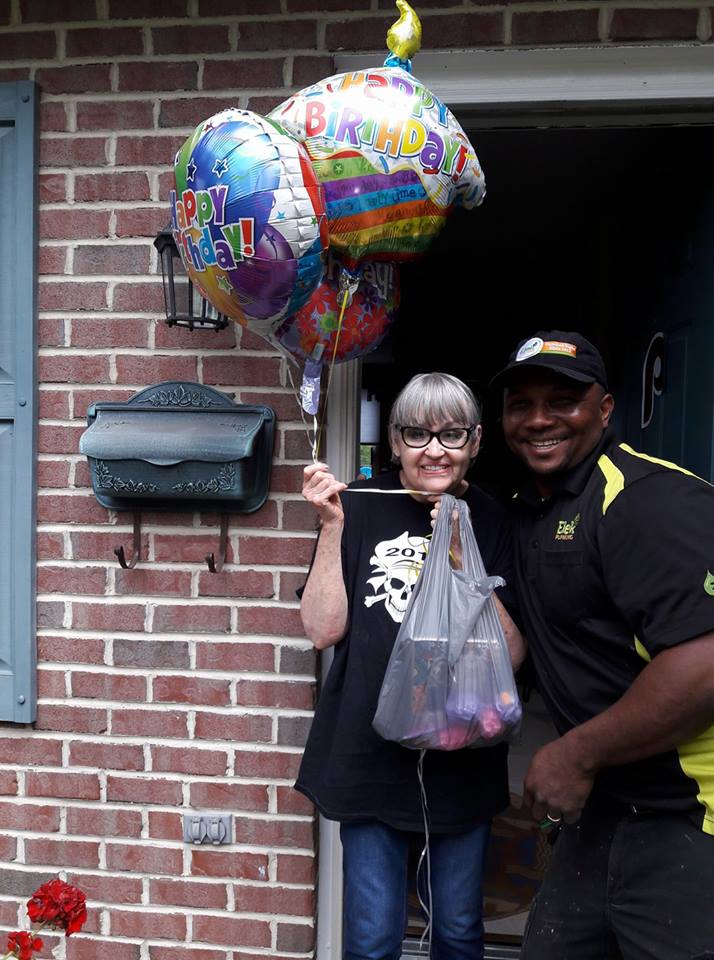 After going on a service call to Anne's home, David Marshall, one of the Elek Plumbing SuperSTARS, found her frustrated and distraught when she discovered she needed a new water heater. He partnered with Elek and Anne to find an affordable option. The next day, he not only installed her water heater—but also surprised her with birthday balloons. It was great fun for everyone involved—and a reminder to be a good neighbor whenever you get the chance!
A recent note of appreciation from Anne to the Elek team read: "David Marshall was absolutely wonderful and kind, as was Pete, who helped him for a while. When David came with the birthday balloons, I was thrilled! Great way to celebrate with great people—and a great new water heater! I must also mention Marybeth because she is always so kind and 'up.' Thank you all so much!"
As part of Elek's 2017 summer of fun, we've also challenged our SuperSTARS and staff to engage satisfied homeowners in a special photo opportunity. Do you recognize any of these happy customers? Watch Facebook for continued photo updates!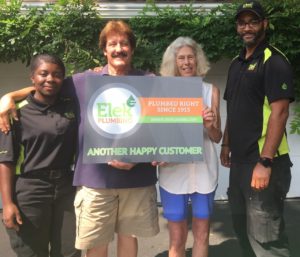 Request Service
We are here when you need us most. Request your next plumbing service online by submitting your information through the form below!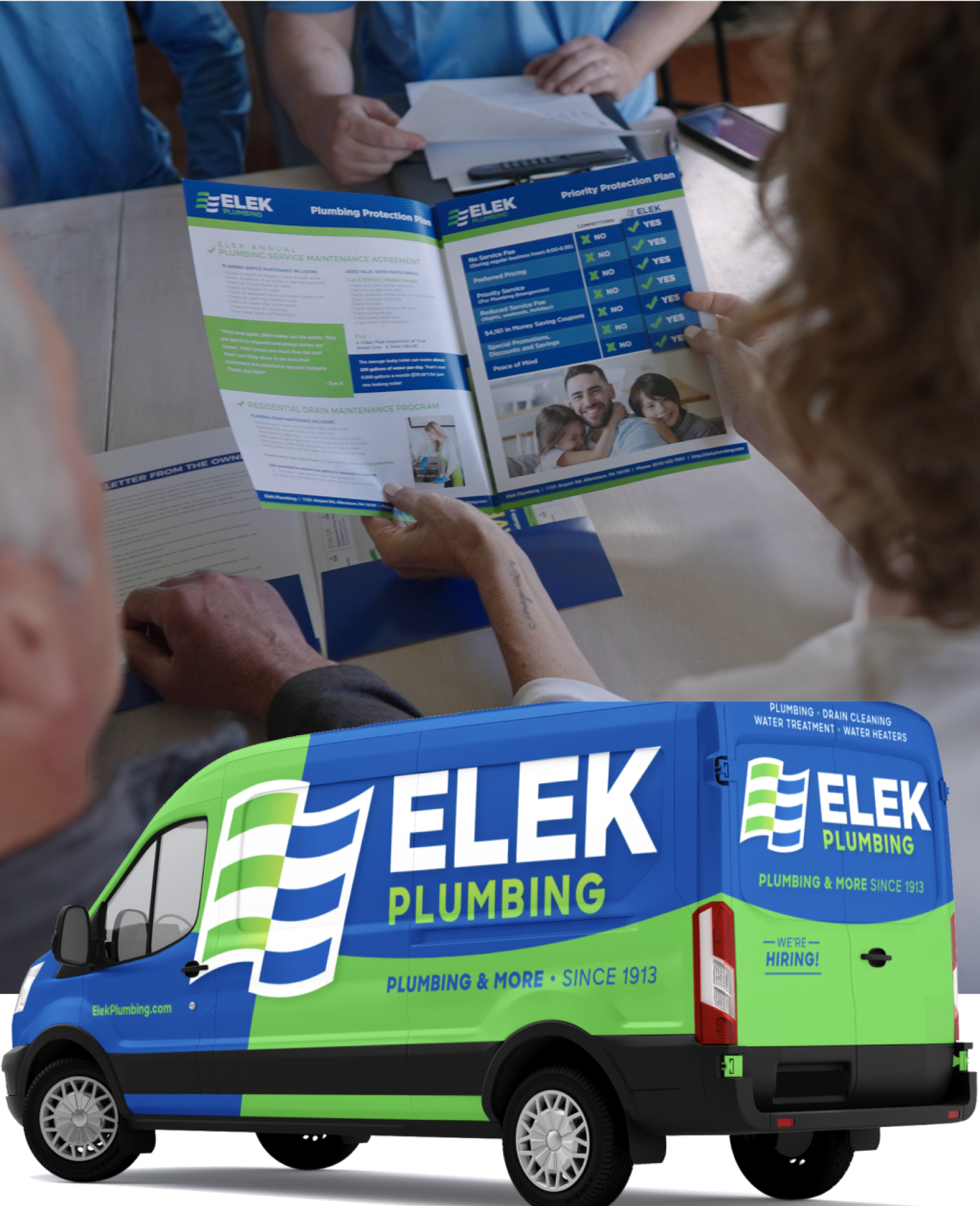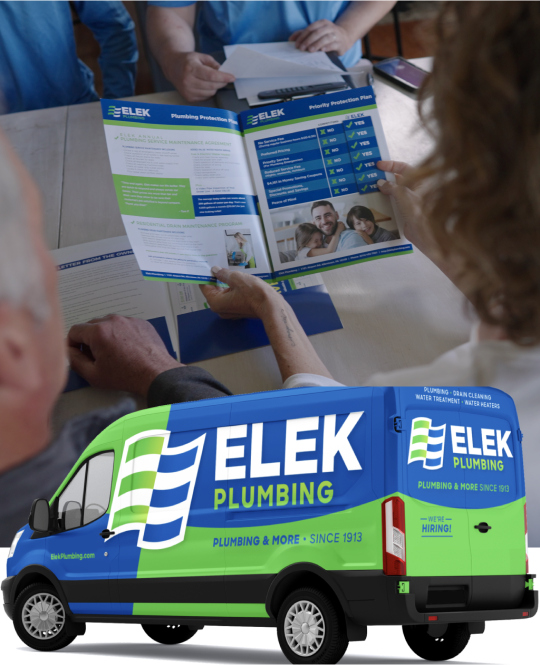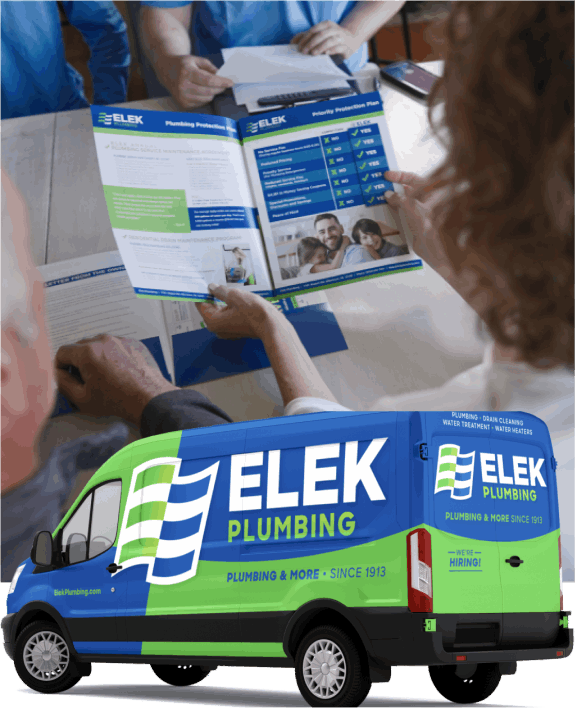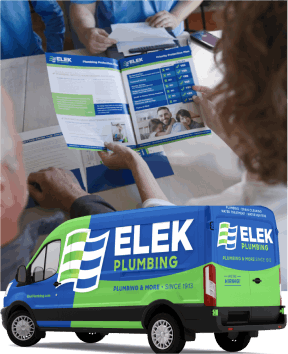 Frequently Asked Questions
Frequently Asked Questions
How long does a water heater last?
How long does a water heater last?
Water heaters last between 8 – 12 years on average when properly maintained. However, your water heater's life span depends on many factors, including the quality of the unit, its maintenance schedule, and the surrounding environment. If you're unsure whether it's time to replace your water heater, request a free estimate from our team.
Can well pumps be repaired, or do they need to be replaced?
Can well pumps be repaired, or do they need to be replaced?
In most cases, well pumps are not repairable. However, in some instances, all that's needed is a bit of maintenance or a minor electrical fix to restore full system functionality. The only way to determine whether your well pump is salvageable is by having a knowledgeable plumber inspect the system.
Is it safe to use chemical drain cleaners?
Is it safe to use chemical drain cleaners?
Drain cleaning chemicals are highly toxic. These chemicals are unsafe for your family and pets and can damage your pipes, causing them to deteriorate prematurely. When stubborn clogs impact your system, the best solution is to hire a plumbing professional to clear the blockage.