Elek Gives Back for FOP Awareness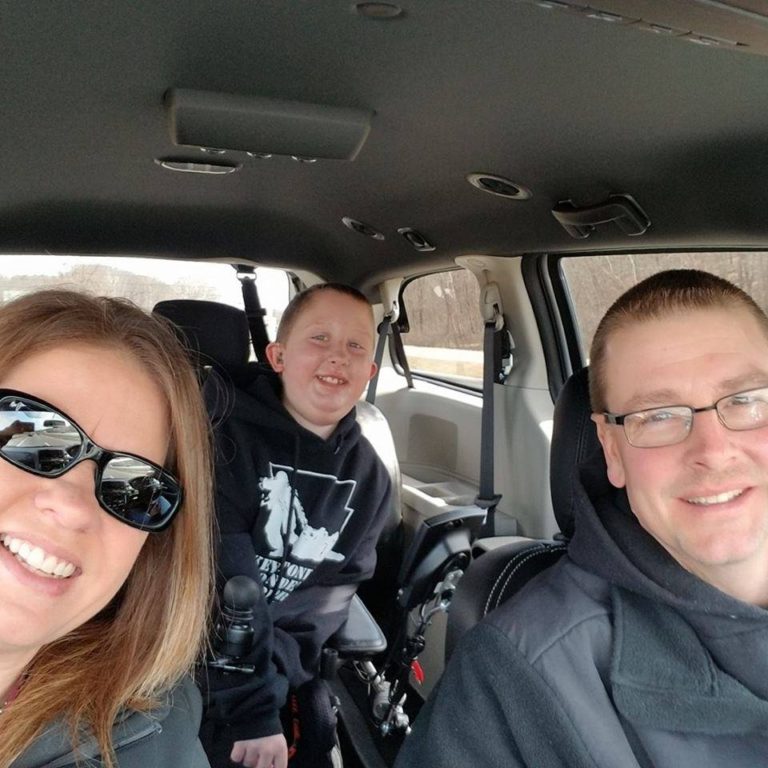 Together, We Can Help #CureFOP
Last year, we introduced you to David Scoble, one of Elek's lead technicians and #RockstarDad to 12-year-old Joshua. Josh was diagnosed with fibrodysplasia ossificans progressiva (also known as Stone Man Syndrome) when he was just three months old. FOP is an extremely rare genetic disease affecting about one in two million people.
Since his diagnosis over a decade ago, Josh's shoulders and neck have become fused. "Anytime Josh trips or experiences small, everyday bumps and bruises, he's at risk for an FOP flare-up," says David. "Over the last year, the disease has progressed a little. He is walking less than before, and he spends most of his time sitting or in his wheelchair."
Today, Josh is a spirited 12-year-old attending public school with the help of a full-time aide, but the progressive nature of his condition restricts him from being the athlete and active pre-teen he longs to be. When asked about living with FOP, Josh is candid: "It stinks that sometimes you can't play sports. You get tired easy. You get used to it after a while; it gets easier. The thing I learned is to just suck it up."
Josh is currently participating in a clinical trial designed to slow the growth of his second skeleton. "We don't know yet if the trial is helping. Doctors monitor his bone growth and functionality, and we continue to have hope." David says. "If he would stop growing bone right now, he could still drive; he could still go to work. So—the medicine is everything."
Joshua's Future of Promises Hosts Bingo for a Cure
Founded by Joshua's Aunt Chrissy over 11 years ago, Joshua's Future of Promises is a 501(c)(3) organization that funds medical research and spreads the word about FOP. Since its inception, the nonprofit has raised more than $1,000,000. "We don't keep any of the organization's proceeds for personal expenses," says David. "We're proud of the fact that Josh's foundation has contributed so much to FOP research at hospitals and institutions."
One of the charity's major fundraisers is Bingo for a Cure, held annually at the Allentown Fairgrounds' Agri-Plex Hall. With over 1600 to 1700 people in attendance, the event includes refreshments and a bake sale, raffle basket giveaways, and a bingo tournament with cash prizes totaling $4000.
"It's amazing to see the community rally around the Scoble family and raise money for FOP research," says Irene Titus, General Manager of Elek Plumbing. "Elek is like a big family, and we are honored to walk alongside Josh, David, and Stacy as they navigate the challenges of FOP."
What Is Fibrodysplasia Ossificans Progressiva?
"FOP is a catastrophic sabotage of the body's musculoskeletal system," says Dr. Frederick Kaplan, Co-Director of the Center for Research in FOP and Related Disorders at the University of Pennsylvania. "Children with FOP look normal at birth, except for a telltale malformation of the great toe. Then, about two to five years of age, painful swellings that look like tumors begin to seize the skeletal muscles and turn them into bone."
Bone growth can occur spontaneously or when the patient experiences a physical trauma or infection. Even the most minor injury can cause tumor-like lumps. According to the International Fibrodysplasia Ossificans Progressiva Association, "Bridges of extra bone develop across joints, progressively restricting movement and forming a second skeleton that imprisons the body in bone. There are no other known examples in medicine of one normal organ system turning into another."
In time, disease progression inhibits mobility and prevents joint movement. "Often, there's no rhyme or reason for how the disease progresses or when the lumps will occur," says David Scoble. "There are around 800 known cases throughout the world, and no two cases are the same."
Meet the Scobles: Living With FOP
Josh loves sports. He has inherited his father's love of fishing, hunting, and outdoor activities, and the Scoble family tries to keep him as active as possible. Last year, a GoFundMe campaign and a generous anonymous donor helped Josh's parents purchase a wheelchair mobility van, making family outings more accessible and fun.
"We are so thankful for the support of our amazing network of friends, family, and employers. We couldn't do this without them," David says. "The Elek team understands Josh's situation and allows me to manage projects close to home—so I'm available if my son needs me or there's an emergency. Given the unique challenges of Joshua's disability, it's great to have that support."
David's wife, Stacy, is a practice support specialist for the Lehigh Valley Hospital system, and she was previously a medical assistant. Her insights into the healthcare industry give the Scobles an advantage when dealing with the complex clinical trials, medical jargon, and insurance red tape that is part of their daily reality. "Stacy is Josh's first-line caregiver and the 'rock' of our family," says David. "We'd all be in trouble if she wasn't around."
Get Involved & Help Fund FOP Research
With the help of millions in funding, David and Stacy Scoble and many researchers remain hopeful that an FOP cure is within reach.
Request Service
We are here when you need us most. Request your next plumbing service online by submitting your information through the form below!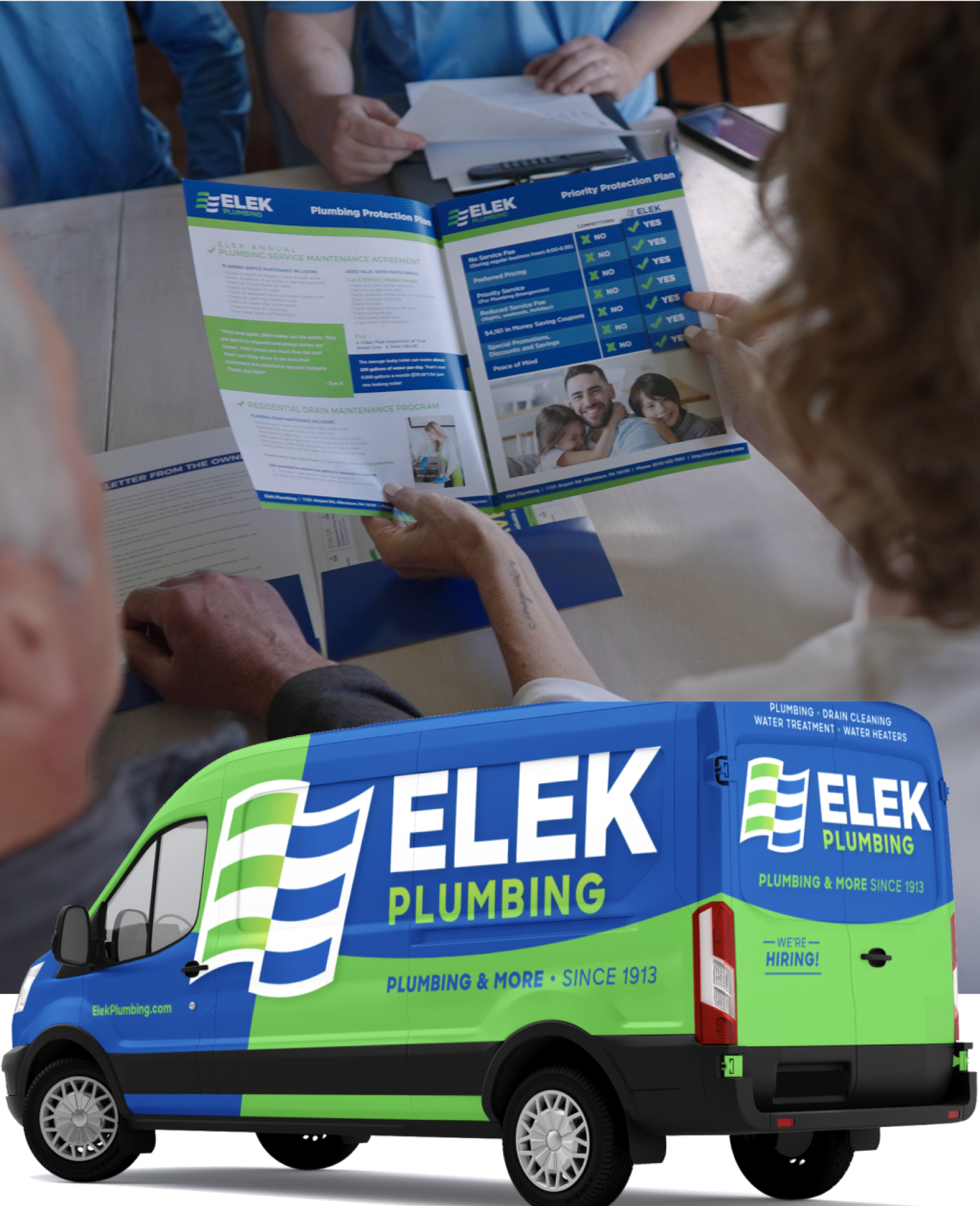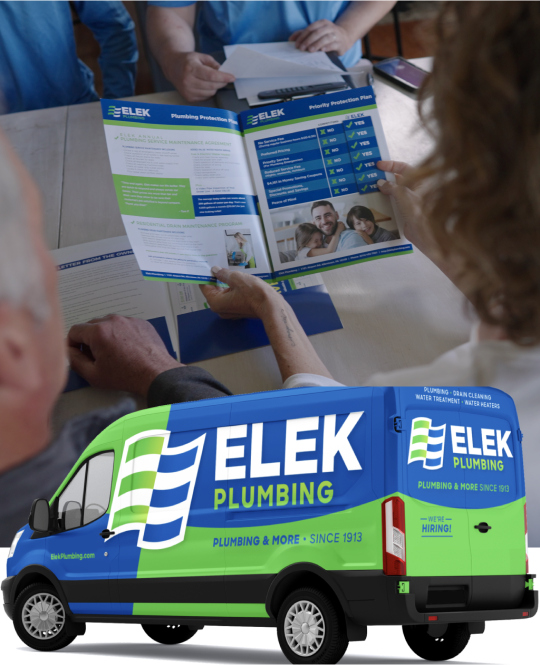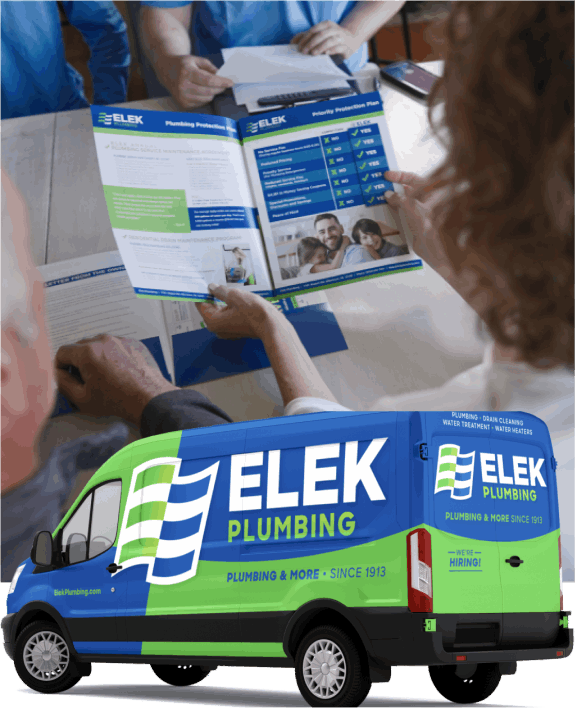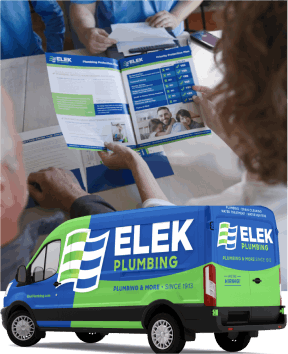 Frequently Asked Questions
Frequently Asked Questions
How long does a water heater last?
How long does a water heater last?
Water heaters last between 8 – 12 years on average when properly maintained. However, your water heater's life span depends on many factors, including the quality of the unit, its maintenance schedule, and the surrounding environment. If you're unsure whether it's time to replace your water heater, request a free estimate from our team.
Can well pumps be repaired, or do they need to be replaced?
Can well pumps be repaired, or do they need to be replaced?
In most cases, well pumps are not repairable. However, in some instances, all that's needed is a bit of maintenance or a minor electrical fix to restore full system functionality. The only way to determine whether your well pump is salvageable is by having a knowledgeable plumber inspect the system.
Is it safe to use chemical drain cleaners?
Is it safe to use chemical drain cleaners?
Drain cleaning chemicals are highly toxic. These chemicals are unsafe for your family and pets and can damage your pipes, causing them to deteriorate prematurely. When stubborn clogs impact your system, the best solution is to hire a plumbing professional to clear the blockage.