Elek Gives Back for Autism Awareness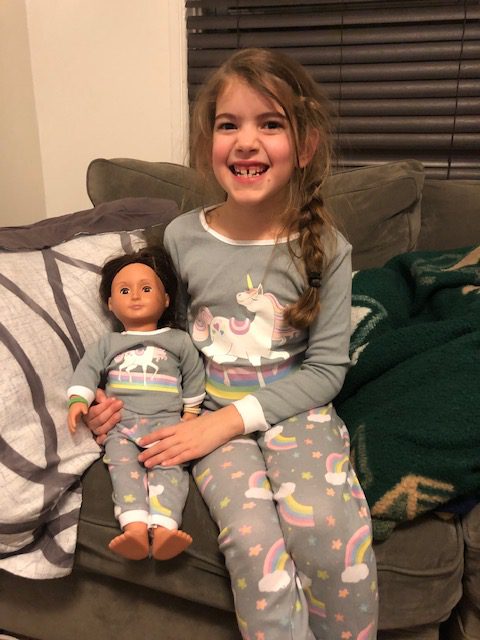 #LightItUpBlue: Sponsoring Audrey's Angels in the 2019 Walk for Autism
Spring is one of our favorite seasons! It's exhilarating to see signs of new life as buds appear on trees, snow is replaced by rain, and temperatures begin to rise. The other reason we love spring? It's the season for our favorite community fundraisers — like last month's Bingo for a Cure and April's Lehigh Valley Autism Speaks Walk.
Three years ago, Elek Plumbing became a proud annual sponsor of Team Audrey's Angels, a top charity earner for the Autism Speaks Walk. Audrey's Angels was founded by Elizabeth Srock, long-time Elek customer and mom to seven-year-old Audrey, who lives on the autism spectrum.
According to the Centers for Disease Control and Prevention, one in 68 kids has an autism spectrum disorder (ASD), and tens of thousands of adolescents and adults are also impacted. ASD is characterized by social, communication, and sensory difficulties, as well as speech delays, repetitive movements, and behavioral disturbances.
Symptoms vary in severity and require varying levels of intervention, depending on an individual's unique diagnosis. Most people diagnosed with ASD can benefit from behavior, communication, education, and family therapies, as well as medications to control symptoms.
Update on Audrey
Audrey was diagnosed with ASD in 2016 and started kindergarten this year. According to Elizabeth, it's been a year filled with promise — but not without its difficulties.
"We began the year with an amazing start. Audrey has been learning sign language and Spanish. Learning to read has been a bit of a challenge, but she has amazing support at school," says Elizabeth. "Yesterday, Audrey brought home her first—yes, first—drawing of a person! My heart burst with joy!
While this year has held some successes, we have had some setbacks, as well. This time of year seems to be tough on Audrey. Team meetings, phone calls to school, therapists, physicians' offices for med refills….all the things involved in finding the right path for our special girl."
As Audrey's Angels began its fourth year of fundraising for Autism Speaks-Lehigh Valley, the team was bolstered by an amazing track record: $24,000+ raised and over 50 annual team walkers. "Our team keeps growing and my heart hurts with gratitude," said Elizabeth. "Autism is a tricky disease that changes daily.
Two steps forward, one step back; one issue overcome while another reveals itself. But my sweet girl deserves everything the world has to offer, and I will always be her advocate and biggest cheerleader."
About the Autism Speaks Walk
As the world's largest autism fundraiser, the Autism Speaks Walk is powered by the love of families, friends, and support providers for people living on the autism spectrum. Event proceeds help fund biomedical autism research, family support, and disease advocacy programs.
According to the Autism Speaks Walk website, "Walkers advocate and take action for the diverse needs of the autism community. Their efforts help generate funds that fuel innovative research and make connections to critical lifelong supports and services."
Saturday, April 27, the Srock-DeCarlo family and the rest of Audrey's Angels will gather at Bethlehem's SteelStacks to participate in the walk and raise funds to accelerate tomorrow's spectrum research. Elek is proud to be part of Audrey's support system, and we share her family's hope that Audrey's life will be filled with perseverance, adventure, and hope!
Audrey will roll into the 2019 Autism Speaks Walk on a ride-on toy unicorn provided by the Elek team. Elek will also coordinate the design and printing of this year's unicorn-themed t-shirts. "You may ask, why walk? Why donate? It's more than money or walking," says Elizabeth.
"It's about the joy Audrey gets each year from picking her team's theme and taking a challenge in her life and making it a positive experience. When she gets her awards at the Autism Walk reception during the summer, she flashes her magical smile — and it's all worth it."
Join Elek as We Walk & Fundraise for Hope
For many people on the spectrum, ASD is accompanied by disabling symptoms like seizures, mood disorders, ADHD, anxiety, and more. Approximately 30% of people on the spectrum are non-verbal, and 40% have an intellectual disability. Learn more about autism spectrum disorder indicators and symptoms.
Special thanks to customers, vendors, and employees who have supported Elek's sponsorship of the Autism Speaks Walk since 2016! To donate to Team Audrey's Angels and help us exceed our 2019 fundraising goal, visit the Autism Speaks website.
Follow Elek on Facebook for walk updates, photos of Team Audrey, and fundraising totals from this year's inspiring event.
Request Service
We are here when you need us most. Request your next plumbing service online by submitting your information through the form below!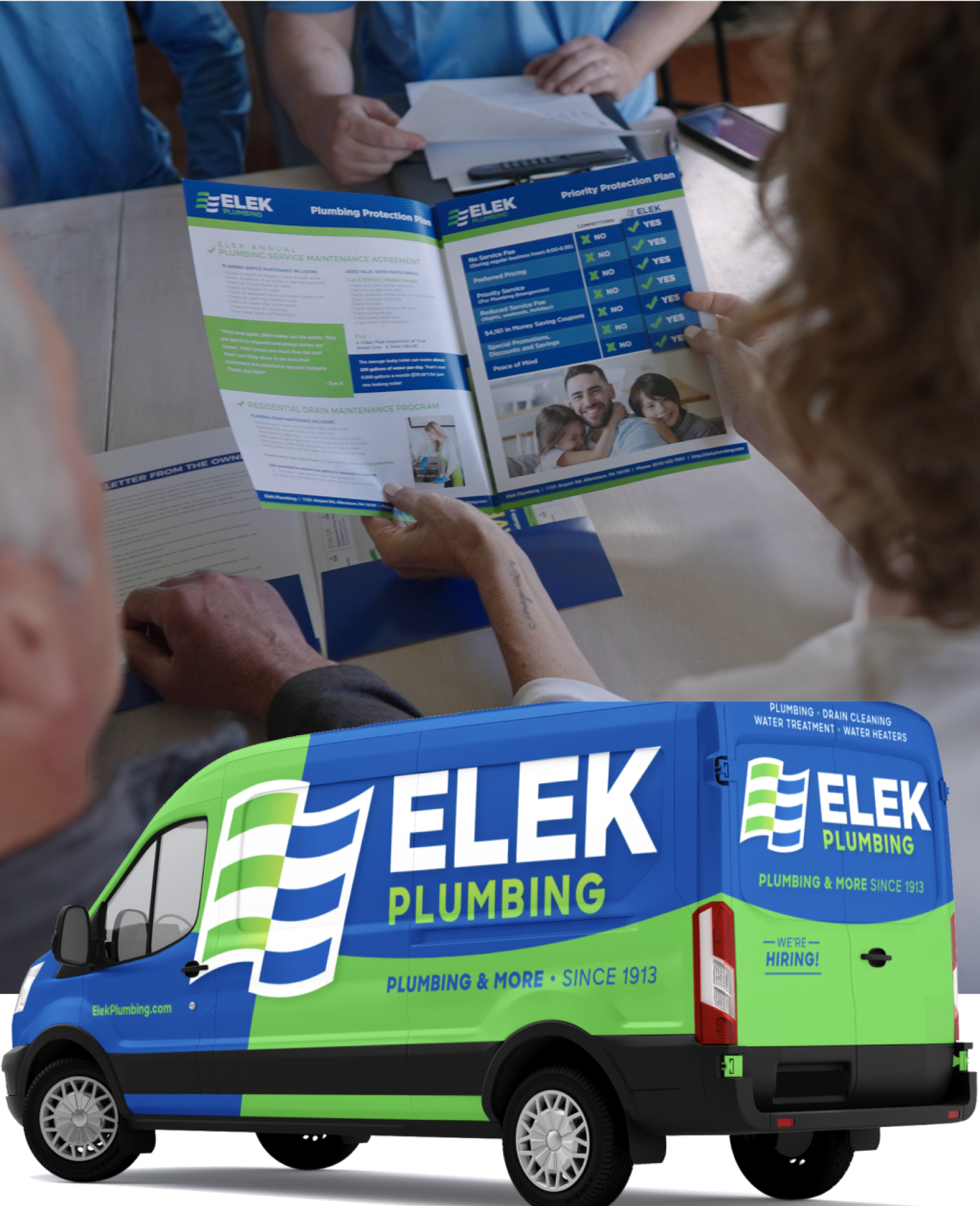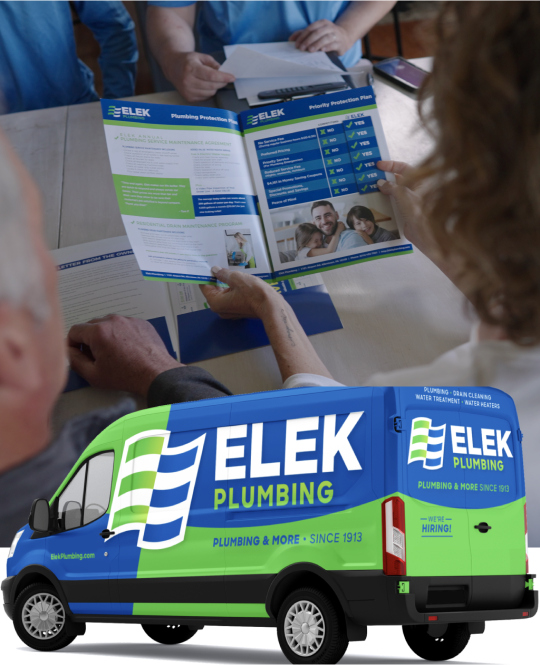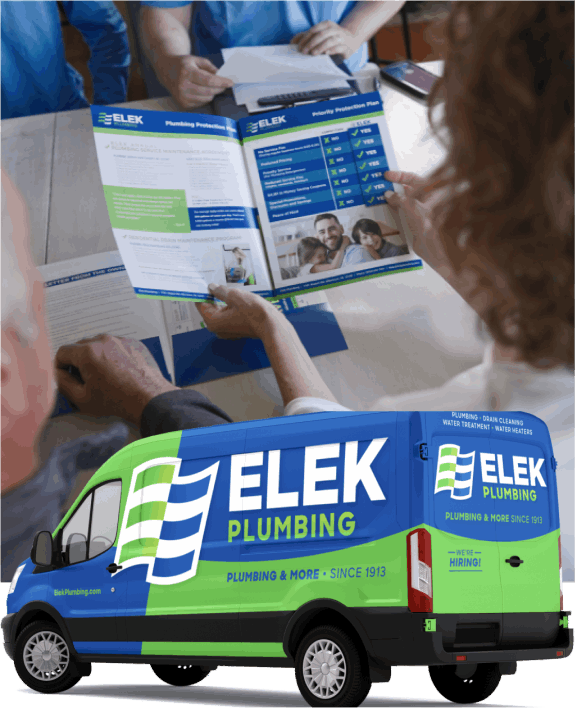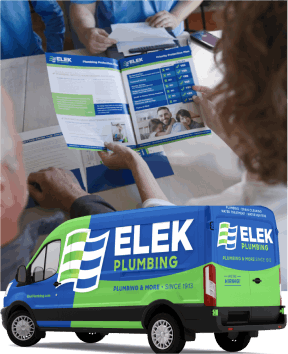 Frequently Asked Questions
Frequently Asked Questions
How long does a water heater last?
How long does a water heater last?
Water heaters last between 8 – 12 years on average when properly maintained. However, your water heater's life span depends on many factors, including the quality of the unit, its maintenance schedule, and the surrounding environment. If you're unsure whether it's time to replace your water heater, request a free estimate from our team.
Can well pumps be repaired, or do they need to be replaced?
Can well pumps be repaired, or do they need to be replaced?
In most cases, well pumps are not repairable. However, in some instances, all that's needed is a bit of maintenance or a minor electrical fix to restore full system functionality. The only way to determine whether your well pump is salvageable is by having a knowledgeable plumber inspect the system.
Is it safe to use chemical drain cleaners?
Is it safe to use chemical drain cleaners?
Drain cleaning chemicals are highly toxic. These chemicals are unsafe for your family and pets and can damage your pipes, causing them to deteriorate prematurely. When stubborn clogs impact your system, the best solution is to hire a plumbing professional to clear the blockage.