Elek Gives Back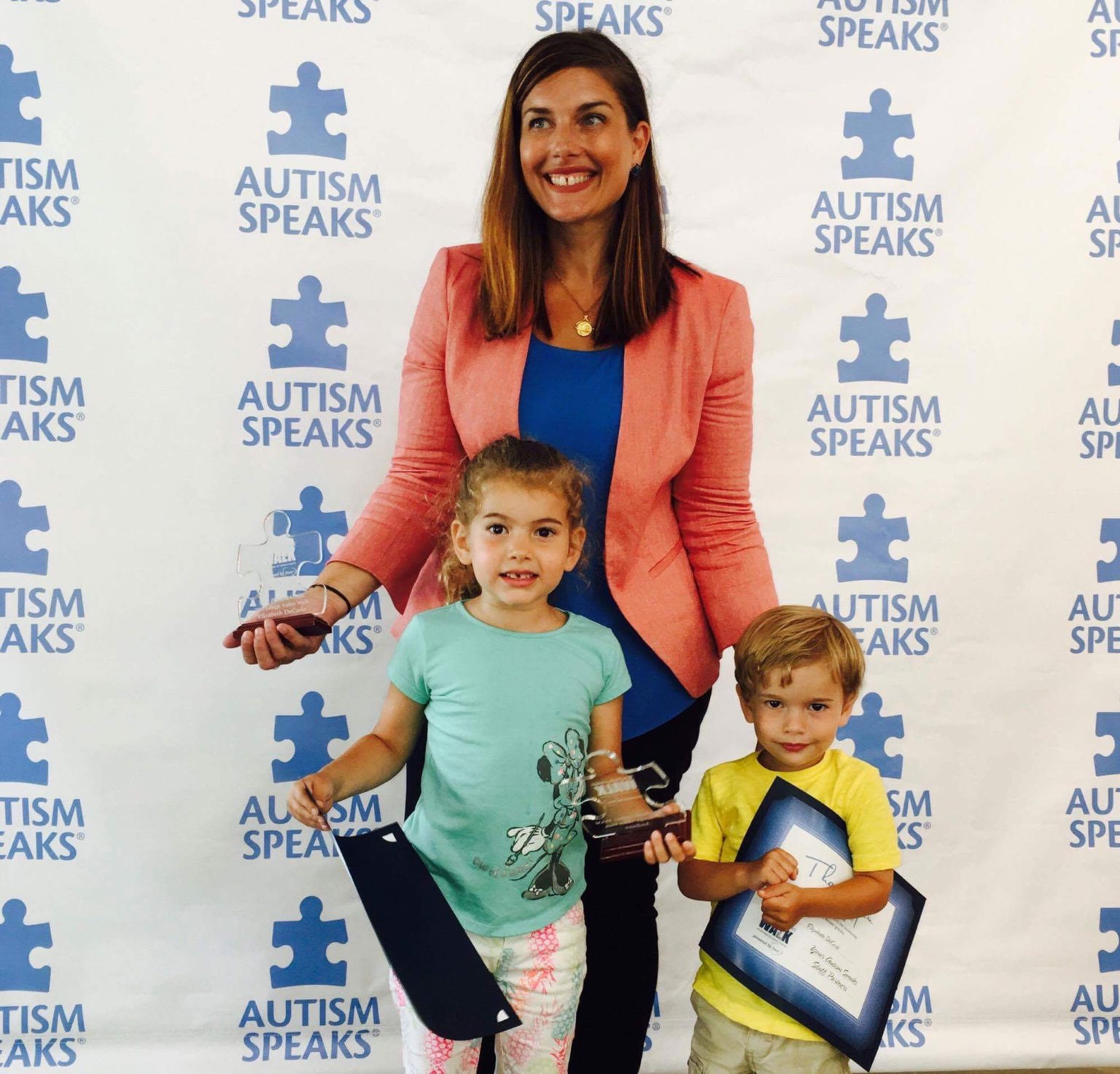 #LightItUpBlue: Gearing Up to Walk for Autism With Audrey's Angels
Meet Audrey DeCarlo, daughter of Elek customer Elizabeth DeCarlo—and the inspiration for Team Audrey's Angels. In 2016, Audrey was diagnosed with an autism spectrum disorder.
The Centers for Disease Control and Prevention report that one in 68 children have an ASD. The condition occurs in all racial, ethnic and socioeconomic groups, and tens of thousands of adolescents and adults also struggle with ASDs. Chances are you have a family member, friend or coworker on the autism spectrum.
Autism's three core symptoms include social challenges, communication challenges and repetitive or ritualistic movements and behaviors. While the condition varies in severity, those affected can benefit from therapies and treatment plans tailored to their unique physical, cognitive and social challenges.
We Walk for Hope!
Elek is a proud sponsor of Team Audrey's Angels, a top charity earner for the Lehigh Valley Autism Speaks Walk. Powered by love, the walk is the world's largest autism fundraiser. Proceeds go toward biomedical autism research, family support and public awareness programs.
Saturday, April 28, Elizabeth and the rest of Audrey's Angels will join hundreds of walkers at the SteelStacks to enjoy fellowship, share hope and raise money for ASD research and advocacy. Autism is a changing illness, and Audrey faces challenges that require ongoing intervention and support services. With the help of her family and health providers, she is learning to persevere—and she never stops sharing her contagious smile and enthusiasm for life. We're grateful to be part of her journey!
Help Elek Support ASD Research
For many people, autism is accompanied by OCD and anxiety, mood disorders, seizures, ADHD and other issues. About 30% of people with ASDs are nonverbal, and 30% have an intellectual disability. To learn more about the condition, visit Autism Speaks.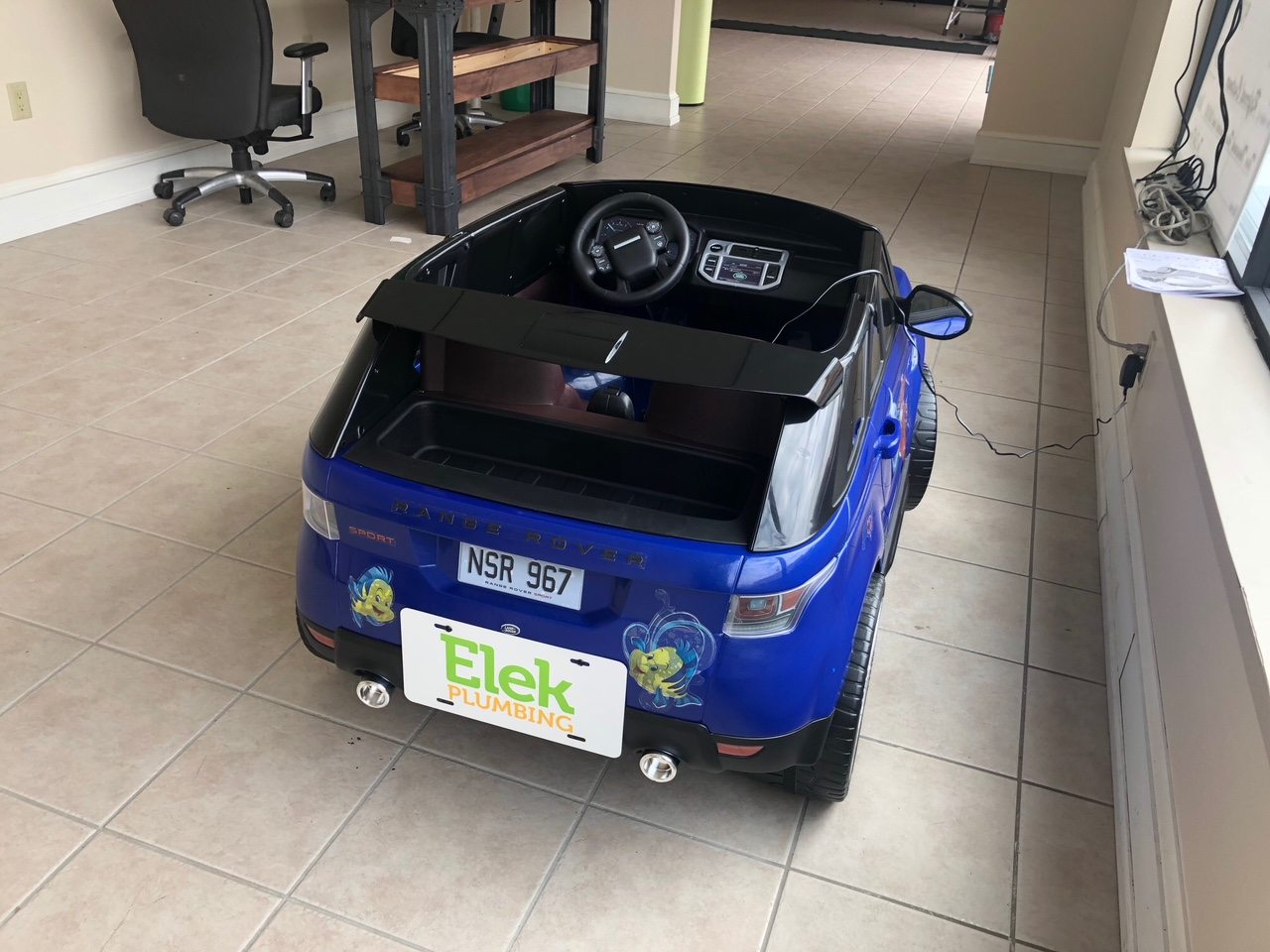 To join this year's walk—or to donate or learn more about Team Audrey's Angels—click here. This year, Audrey will attend the event in her own decked-out Range Rover.
Stay tuned and follow Elek on Facebook, where we'll post updates and photos about this inspiring event. Special thanks to the Elek family of customers and employees who have supported Audrey's Angels and compounded our efforts to advance ASD research!
"Audrey's Angels was greeted with an outpouring of support and love. What started as a $1,000 goal ended up at $5,000+, and this past walk year we ended up with $11,000 and 80 walkers our team! WOW. I am so grateful to have family, friends and coworkers who were willing to donate time, money and raffle prizes to help spread awareness and to most importantly support Audrey. This year we have a goal of $10,000 and 100 walkers."

— Elizabeth DeCarlo
Request Service
We are here when you need us most. Request your next plumbing service online by submitting your information through the form below!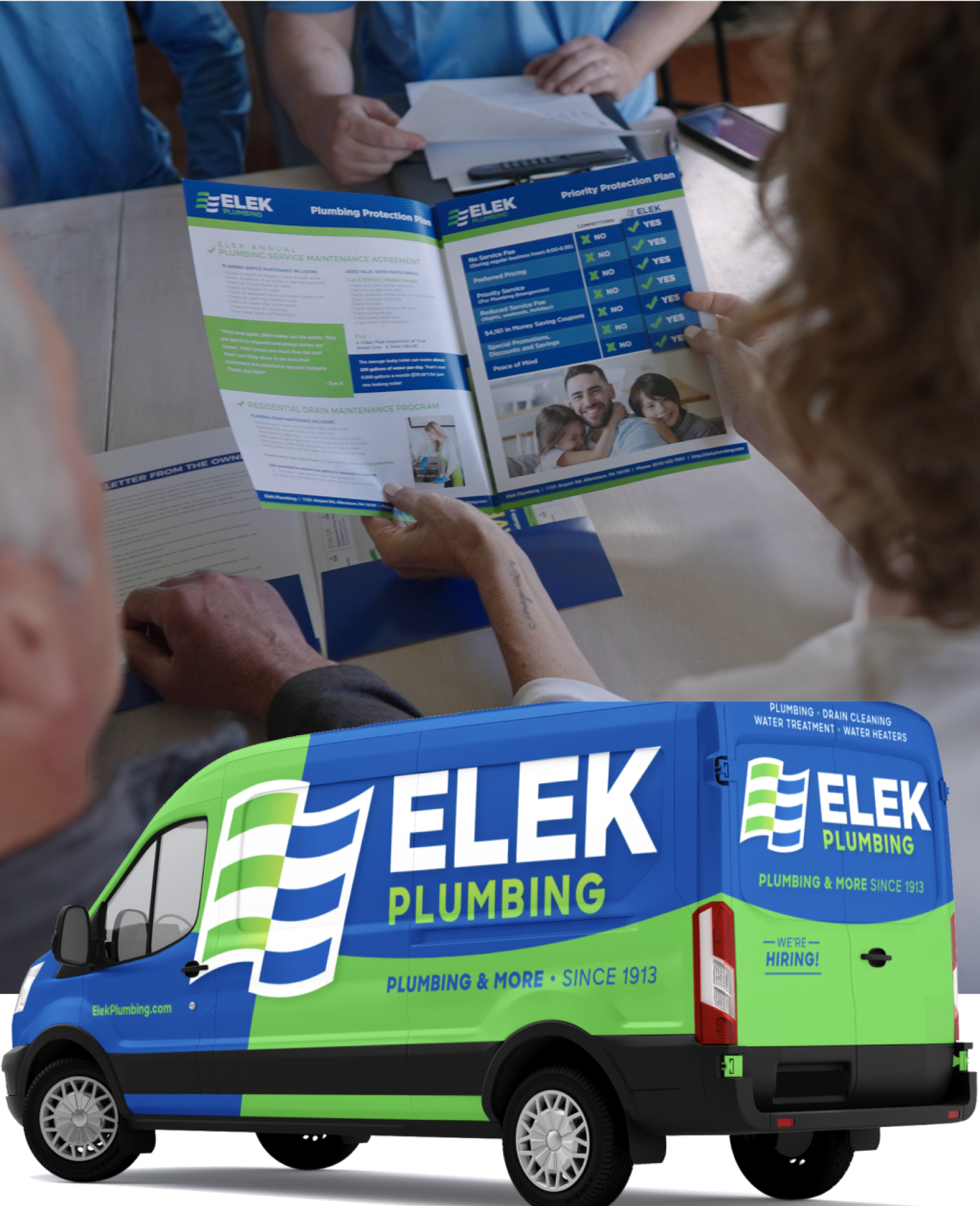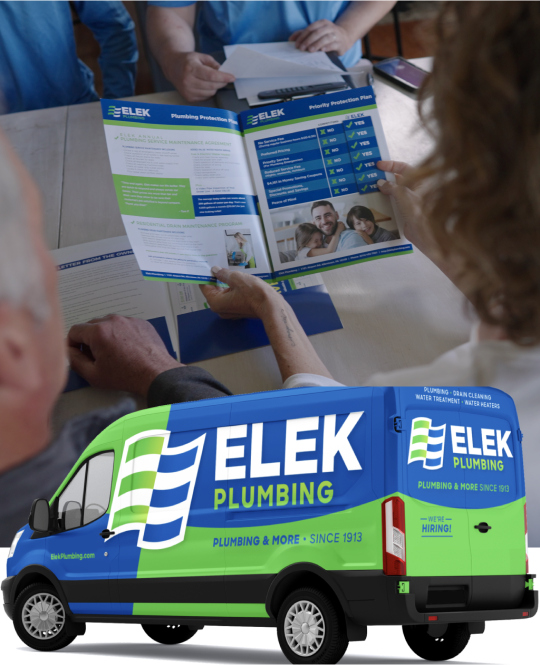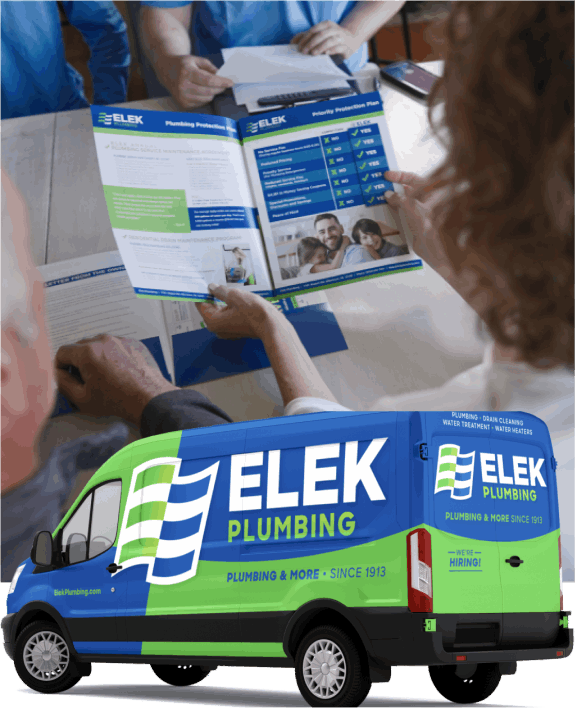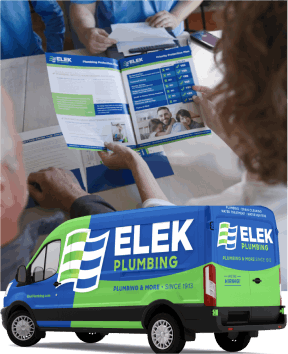 Frequently Asked Questions
Frequently Asked Questions
How long does a water heater last?
How long does a water heater last?
Water heaters last between 8 – 12 years on average when properly maintained. However, your water heater's life span depends on many factors, including the quality of the unit, its maintenance schedule, and the surrounding environment. If you're unsure whether it's time to replace your water heater, request a free estimate from our team.
Can well pumps be repaired, or do they need to be replaced?
Can well pumps be repaired, or do they need to be replaced?
In most cases, well pumps are not repairable. However, in some instances, all that's needed is a bit of maintenance or a minor electrical fix to restore full system functionality. The only way to determine whether your well pump is salvageable is by having a knowledgeable plumber inspect the system.
Is it safe to use chemical drain cleaners?
Is it safe to use chemical drain cleaners?
Drain cleaning chemicals are highly toxic. These chemicals are unsafe for your family and pets and can damage your pipes, causing them to deteriorate prematurely. When stubborn clogs impact your system, the best solution is to hire a plumbing professional to clear the blockage.