Benefits of Bradford White Water Heaters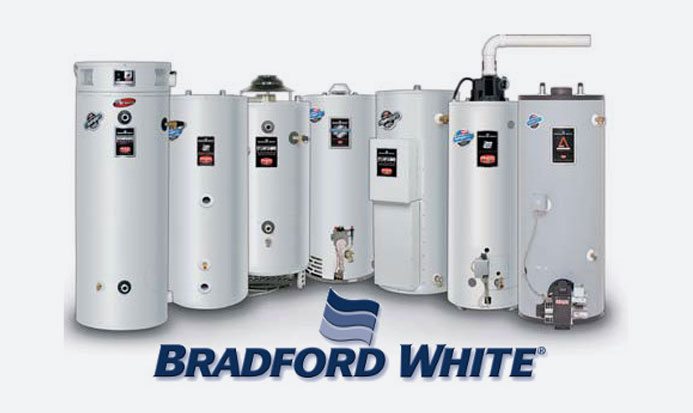 A typical home water heater needs replacement every eight to 12 years. Sure, a meticulously maintained appliance may last longer, but as a rule, you can count on a new water heater every decade.
When it's time to replace your aging water heater, Elek Plumbing recommends Bradford White for its product quality, longevity, and efficiency. A leader in the plumbing business, Bradford White offers next-level water heaters that are built to last.
In Elek Plumbing's experience, these American-made devices perform well beyond their warranty (though life expectancy depends on water quality, system use, and maintenance schedules).
Bradford White Water Heaters: "Built To Be the Best"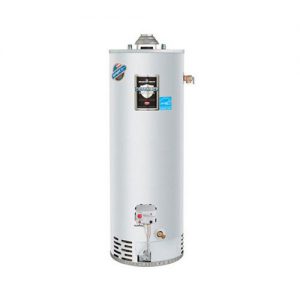 USA manufacturing. Like Elek Plumbing, Bradford White has a legacy of experience backing its products. In business since 1881, the company's water heaters are made in America and feature the latest high-efficiency innovations.
Product quality. Water heaters should be easy to use and deliver adequate amounts of hot water on demand. Bradford White water heaters are built from high-caliber parts and materials and undergo rigorous testing for dependability and safety.
ENERGY STAR®-certified. Minimizing your carbon footprint while providing notable annual energy savings, all Bradford White water heaters meet ENERGY STAR's rigorous certification requirements.
Safety-conscious. Bradford White demonstrates concern for your family by including state-of-the-art, scald-free temperature controls and auto-shutoff features on gas water heaters.
Model options. Depending on your capacity requirements, price range, and lifestyle, Bradford White has a model for every need. Comprehensive options include tankless, electric, natural gas, oil burning, low-NOx (nitrogen oxide), solar, propane, and hybrid models.
Warranty quality. Bradford appliances are lined with Vitraglas® enamel to protect against corrosion. They also include a robust six-year warranty on tanks and parts.
Request a Water Heater Consultation
No matter what your water heater's make and model, Elek Plumbing technicians can repair, maintain or replace it. Providing knowledgeable advice without a pushy upsell, our SuperSTARS put you first every day.
Call 610-432-7001 today to report a water heater leak, learn more about the advantages of Bradford White products, or speak with a member of our century-old plumbing company.
Request Service
We are here when you need us most. Request your next plumbing service online by submitting your information through the form below!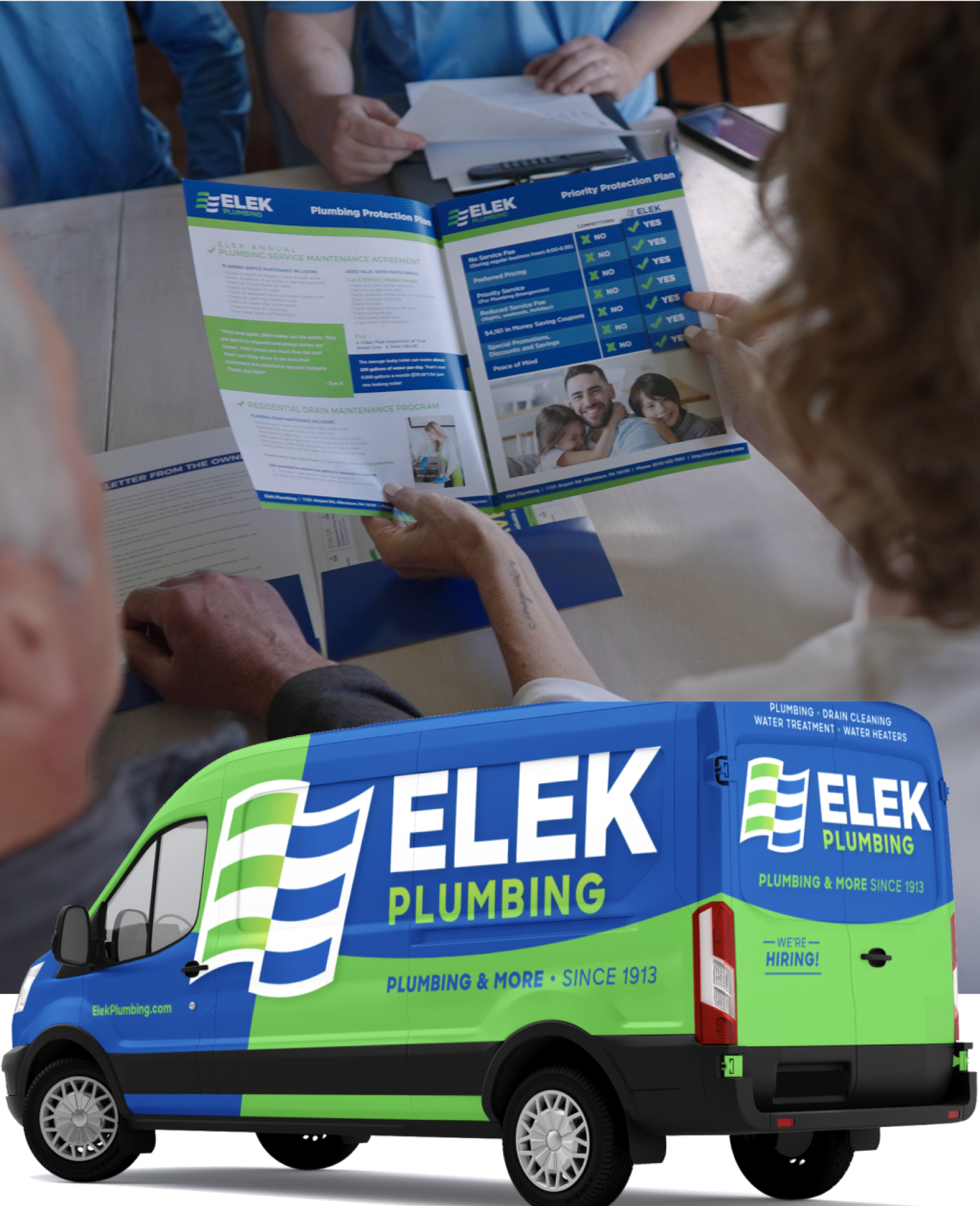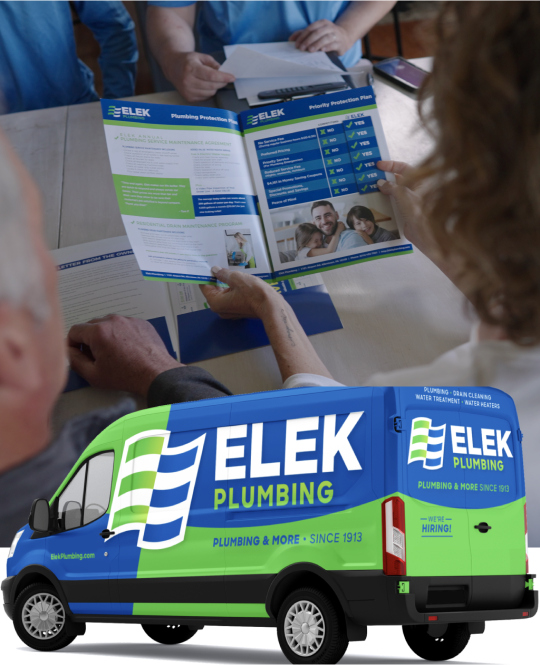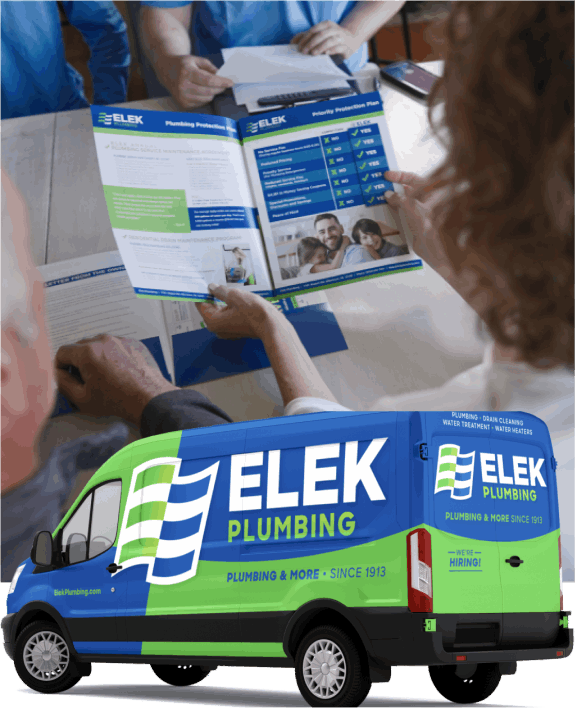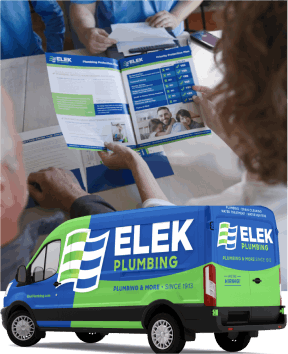 Frequently Asked Questions
Frequently Asked Questions
How long does a water heater last?
How long does a water heater last?
Water heaters last between 8 – 12 years on average when properly maintained. However, your water heater's life span depends on many factors, including the quality of the unit, its maintenance schedule, and the surrounding environment. If you're unsure whether it's time to replace your water heater, request a free estimate from our team.
Can well pumps be repaired, or do they need to be replaced?
Can well pumps be repaired, or do they need to be replaced?
In most cases, well pumps are not repairable. However, in some instances, all that's needed is a bit of maintenance or a minor electrical fix to restore full system functionality. The only way to determine whether your well pump is salvageable is by having a knowledgeable plumber inspect the system.
Is it safe to use chemical drain cleaners?
Is it safe to use chemical drain cleaners?
Drain cleaning chemicals are highly toxic. These chemicals are unsafe for your family and pets and can damage your pipes, causing them to deteriorate prematurely. When stubborn clogs impact your system, the best solution is to hire a plumbing professional to clear the blockage.